Express Transmissions
Transmission repair is our specialty, not a sideline.
Express Transmissions specialize in expert transmission repair in the Northwest Ohio and Southeast Michigan area. Their experienced mechanics also perform regular maintenance and auto repair.  In the Fall of 2014, Express Transmissions owner, Bill Wilson sought to find a digital marketing company to create a new Express Transmissions website. During his search, he found a website layout he liked and thought might work for his business website.  He called the company and asked who had created their website.  The current Neon Goldfish client referred Bill to Neon Goldfish.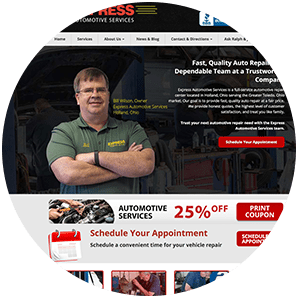 When we first met with Bill, he had a website from one of the yellow page providers. The website they created did not provide the look Bill wanted to portray for his business. When Bill wanted an updated phone number, the process took way too long.
Bill felt he was not getting the level of attention from the representative at the yellow pages and they continually dropped the ball in helping him out. He was paying over $1000 per month for listings on their online yellow page directory and seeing very little results. 
Neon Goldfish created a website that could be user-friendly and attract more customers to his website. Neon Goldfish was able to quickly and efficiently implement the changes he needed. 
Increased page views by 260%
Results
Once Neon Goldfish understood Express Transmissions' problems and goals, we went to work.
We created a brand new website from the ground up focusing on all the things that mattered most to them. Educating his potential customers about transmission repair and maintenance, in addition to creating additional content creation for general automotive repair. 
The site was fully optimized and we began to climb on the search engines realizing page one exposure in very little time. The majority of current website traffic comes from organic search.
Increased website traffic by 285%!
Services Provided
Services Provided:
– Website Design
– SEO
– Content Marketing (Blogs & eBooks)
– Paid Search
– Social Media Marketing
– Video Production
– Graphic Design
– CRM Implementation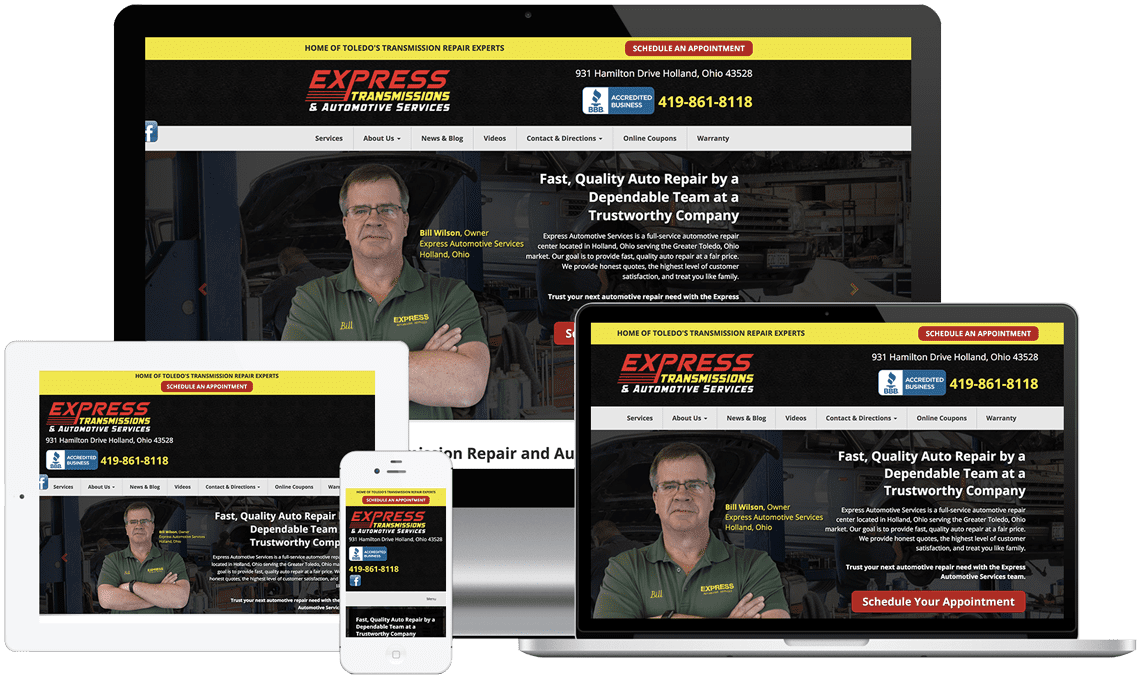 Testimonials
I called Ken up and his team came out and we started working together designing a website that through time progresses. It's one of the best investments I've ever made. One of the things I admire about them is they take time for the little guy. They take time for me.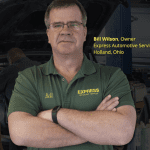 Bill Wilson
Owner, Express Transmissions