Done With You

Marketing Coaching
Marketing Coaching provides a custom blueprint, action items, and accountability for business owners with limited time and resources
It's impossible for a plant to grow without nutrient-rich soil, sunlight, and water. Removing or restricting any one of these elements will cause the plant to die or grow very slowly.
The same goes for your business. In order for your business to grow, you new customers, repeat business from existing customers, and referrals from happy customers. Business growth is fueled by effective marketing to potential and current customers.
This is not groundbreaking information for you.
You know how important marketing is to your business in good times and even more when times are tough. Customers need to know how the value your products and services provide can help them overcome their problems or achieve their goals.
The problem most business owners face is figuring out a marketing strategy that works for them and one they have the resources to implement
You Know You Need a New Approach to Marketing, but
Marketing is Not Your Expertise!
To top it off, you simply do not have the time to navigate all the ins and outs of the constantly evolving marketing landscape.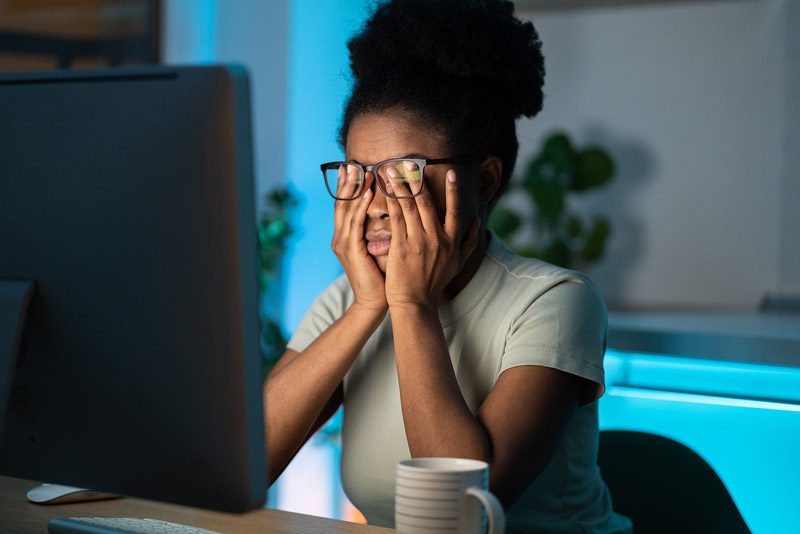 There's no shortage of YouTube videos, marketing gurus, industry experts, and books on Amazon you can consume to help you construct that perfect, can't-miss marketing strategy. The options are limitless but where do you start?
When you have an extra 30 minutes to put on the marketing hat, you barely scratch the surface before getting pulled away or exhaustion from the busy day takes over.
It's a vicious, never-ending cycle of not having enough time to spend figuring out a strategy, finally finding time to get something in place, and then doing your best to measure, maintain, and optimize for maximum results.
Half the time you have no idea which parts are working and which are not.
Sure, with a limitless budget, you could hire someone to plan and implement the entire marketing strategy for you but that's not in the cards.
You need more time to get a marketing plan in place so you can grow your business to a point where you can afford more help with your marketing… is the marketing the chicken or the egg?
Which of the following best describes your current situation?
You've hit a plateau. You've been on the ride of your life growing your business. You came up with a vision, executed it, and your target market loved it. It was a learning process, but you accomplished what you intended to do. Then things changed. Progress became less dramatic. Growth slowed down and you don't understand why.
You bought all these amazing, innovative marketing tools but don't know how to fully utilize them. Many businesses find the sheer number of digital marketing choices to be overwhelming. As a result, they don't know where to begin. One of the biggest mistakes small businesses make is trying to do it all. Between social media, and other digital platforms, it may seem like a very user-friendly process, but without the right digital marketing strategy, you might be wasting resources.
You try tactics suggested by industry gurus with minimal success. While there is a lot of solid information out there regarding digital marketing tips and tricks, not everything is applicable to your niche and target audience.
Your tracking methods are ineffective. Without a concrete digital marketing strategy in place, it's nearly impossible to assess how and where your customers and leads come from. In short, you won't have any idea if your marketing efforts are working or not. You may be wasting time and money on marketing tools that aren't effective for your business.
Your strategies are uncoordinated. Without a strategic plan, your marketing, advertising, and promotional efforts aren't working as efficiently as they could be. Marketing coaching can help you assess the market, then determine the target audience, and select the appropriate marketing vehicles to use when promoting your company.
Don't be too hard on yourself. Most businesses fall into at least one of these common marketing pitfalls.
Fear not, there is a solution...
Before we go any further…
Let's Hit the Pause Button on that Marketing Hamster Wheel and Let You Off
Marketing may not be rocket science, but it isn't easy either. It's an ongoing process, not an event.
Even a well-oiled marketing strategy needs continuous attention and optimization to keep it humming.
Marketing is an industry in and of itself. If it were easy for every business owner to manifest marketing magic with minimal effort, we wouldn't be writing this, and you wouldn't be here reading it.
It's time you get the help you need to put yourself on the right path.
You need someone who can parse down that endless mountain of marketing information on the internet into a step-by-step marketing plan customized to your business.
A proven blueprint that sidesteps all the guesswork and mistakes.
Someone to guide you through the process showing you how to do everything along the way.
Easy-to-follow action items to ensure no stone is left unturned.
Most of all, you need accountability to make sure everything gets done.
Yup, you need a marketing coach.
Wait… what?