Ecommerce
Website Design
Today's buyers turn to the web to get everything they need.
These days, consumers don't limit their buying experiences to brick and mortar stores. Who has time for that when jobs, families, and social lives tie up every free moment of the day? If your business is looking to stay relevant with today's purchasing culture, an ecommerce website might be the perfect avenue to explore.
Billions of dollars are spent on online purchasing in the U.S. every year. Have your potential clients been missing out on your products and services because they've simply been shopping on someone else's site? It's time to get the attention of those buyers by creating a custom-designed, intuitive ecommerce website to provide your customers with the convenience and ease of shopping that they're looking for.
With the right help, the process of adding online sales can be simple and seamless. At Neon Goldfish, we pride ourselves in designing customized ecommerce websites to fit every need. Our sites feature attractive designs, streamlined navigation, and a layout that is intuitive to your customer's buying habits. This leads to increased sales for your business.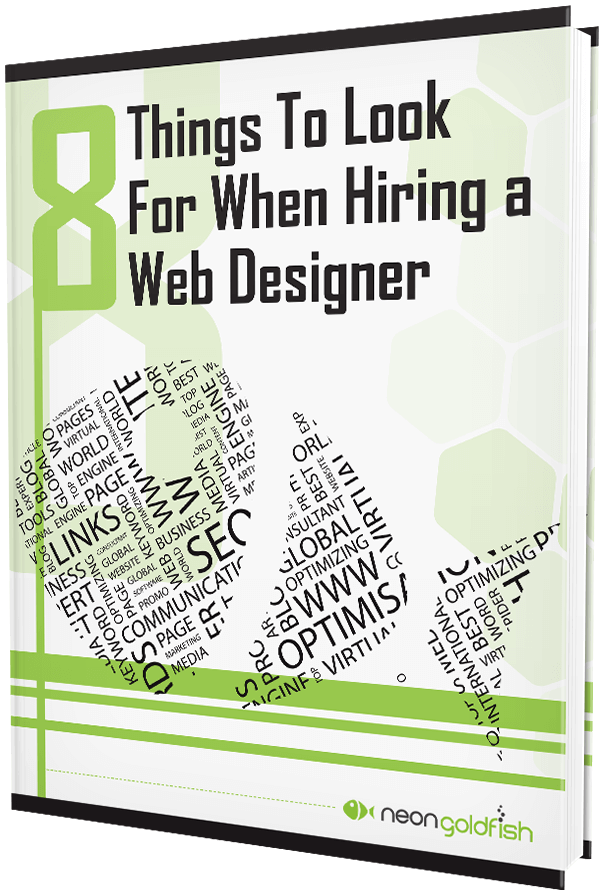 Searching For A New Website Design Company?
Finding the right web design team can feel like a needle in a haystack. Use our guide to help you interview web design teams and find your perfect fit.
The Clear Benefits of an Ecommerce Website For Your Business
Broaden Your Customer Base
While the majority of your customers might live within driving distance of your business, an ecommerce website will allow you to stretch your customer base beyond local boundaries. Anyone, from anywhere, can purchase your products or services through an online site.
Convenience For Your Customers
Online shopping is quick and easy. It saves consumers time and money and allows them to avoid traffic, crowds, and gas prices. Ecommerce websites allow for consumer purchasing 24/7, stretching your sales possibilities beyond your normal business hours.
The Right Services at the Right Price
Ecommerce websites come with low operational costs and little overhead (compared to a brick and mortar location), saving you money on personnel costs, and providing you with worldwide visibility. Your customers will not be the only ones reaping the benefits of your online sales.
Stay Competitive within Your Industry
Don't miss out on potential online sales because "the other guy" has beaten you to it. Establishing an ecommerce site can allow you to keep up with other leaders in your field. And if your area competitors haven't tapped into the online sales market yet, you'll pave the way, setting a new standard in buying opportunities for your consumers.