Custom Website Development Company
Website Development refers to the non-design aspects of your website and is crucial to the success of your online marketing strategy.
Website design includes the technical aspects behind how your website works and appears online. For web professionals, this means writing markups and coding. But for you, this means Content Management Systems, Web Applications, Customer Relationship Management platforms, and Mobile Apps.
Even the most organized, easy-to-use, stylish websites will be useless to your customers if the site doesn't work properly. Avoid error messages, blacked-out images, and hard-to-read layouts with a comprehensive Website Development process from Neon Goldfish.
Content Management Systems from NGF
You are an expert in your specific industry. You know the ins and outs of what makes your business and industry great. But, along the way, maybe you missed those classes on computer programming and coding. That's okay, because a comprehensive Content Management System (CMS) from Neon Goldfish will give you the tools and training you need to maintain power and control over what content goes on your website and when.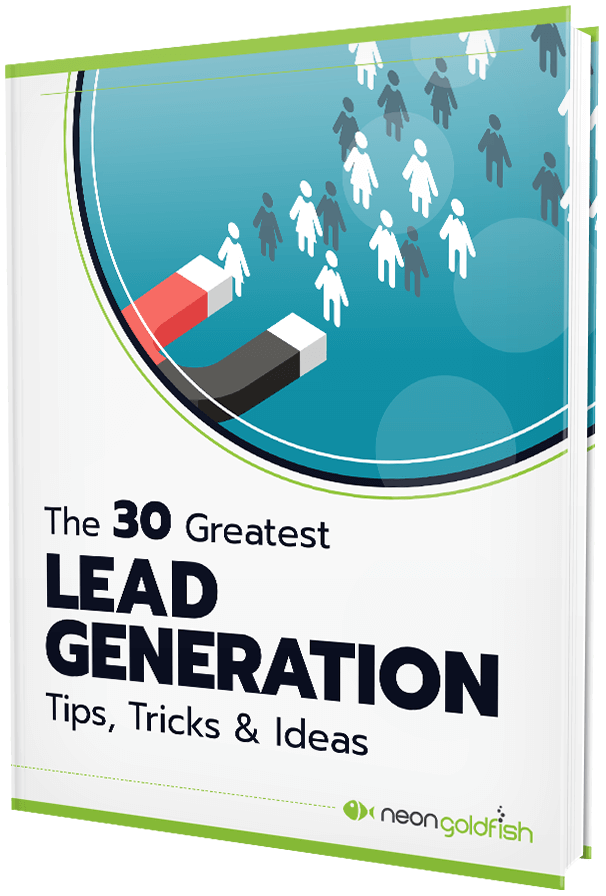 Create An Offer They Can't Refuse
Build trust with your audience with content offers they can't help but want to download. Grab the tips and tricks you'll need to make your next offer irresistible to your audience.
We have the experience needed to develop a custom CMS plan that will fit best for your business' specific wants and needs. We work with a lot of platforms but primarily use WordPress for most of our website builds and can implement a complete and structured plan for your business.
No matter which Content Management Systems you choose for your business, you can find peace of mind knowing that we'll walk you through the process, step-by-step, to ensure that you have the knowledge and training you need to control your website like the pros without actually being one.
Web applications are nothing more than software that is designed for users to access through a web browser (like Safari, Chrome, and Firefox). Consumers utilize the countless services that web apps provide constantly throughout their day. Whether they're used for research or education, entertainment or business, organization, or any other reason, web apps serve as an invaluable tool for businesses to connect with their consumer base.
Our Web Development team has the skills and expertise needed to create a web application that will provide your business with an opportunity to interact with your customers in a fresh, exciting new way. Ask us how!
Mobile Applications
For Consumers On the Go
Mobile applications are similar to web apps, except they are designed to be used on mobile devices like smartphones and tablets. You are probably very familiar with mobile apps and their functions, but did you know your business might actually benefit from having one of its own?
The wide array of mobile app functions means that you could possess the perfect mobile app for virtually anything that consumers within your industry are searching for.
At Neon Goldfish, we can make that happen. When your customers ask, "Is there an app for that?" you can tell them, "Absolutely!"
Our Website Design and Development professionals are skilled at developing mobile applications, and can help you develop the perfect app to complement your existing marketing strategies.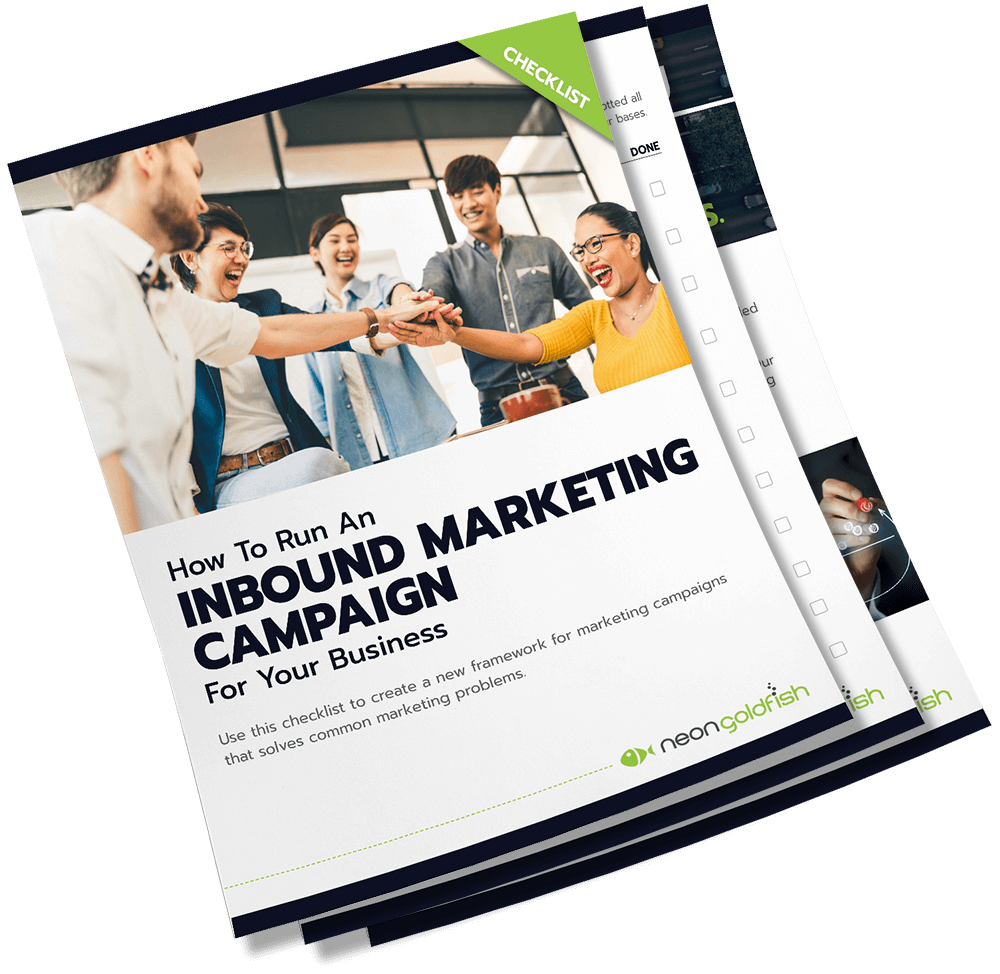 Don't Forget Your Checklist
We created a checklist to help you launch your next marketing campaign. We outline everything your marketing campaign should take into account from identifying your audience to creating reports.
Customer Relationship Management (CRM)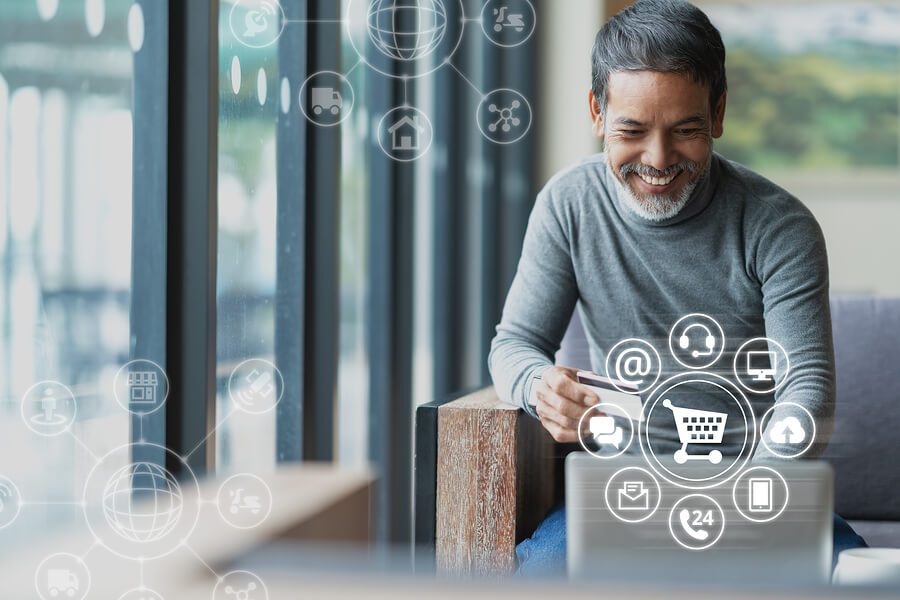 New client acquisition is vital to help your business grow in this economy, but the key to your business' longevity will rest in how you manage your relationships with your established customers.
Turn one-time shopping experiences into long-term relationships with your customers.
Just like any relationship, the changing dynamics of these types of consumer relationships require dedication, organization, and an attention to detail in order to be managed and maintained properly.
Utilizing the functions of a comprehensive Customer Relationship Management program can help you organize and manage the various components of your business-client relationships. Through your customized CRM platform, you can:
Track customer sales

Organize payment/invoicing information

Manage customer contact information, client history, and a detailed instructions pertaining to business-client relationships

Maintain appointment scheduling and follow-ups

Manage time tracking
When you have complete and easy access to all of your clients' relevant information, you can help ensure that they will have a buying experience they can trust every time.
We can create a unique CRM program that will focus specifically on the areas that accurately represent your company and needs.
Our NGF guarantee is that we aren't satisfied until you are satisfied.
We know you want that same guarantee for your clients, as well. We can help you make that happen with a Customer Relationship Management program designed just for you.