Our Process
We create business growth and marketing R.O.I. through data-driven strategies and deliverables that combine inbound marketing, demand generation, web design, creative, and sales enablement.
See How Neon Goldfish Helped These Clients Grow
Some results are best seen, not told. Here's a sampling of some of our other design & marketing work
Start Building Your Growth Marketing Plan With Our Most Helpful Content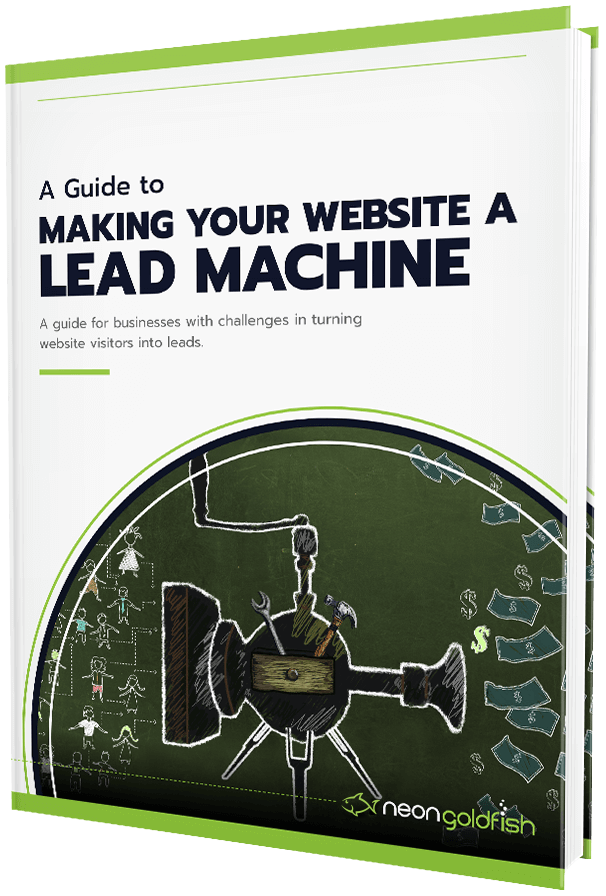 Turn Your Website Into A Lead Machine
If you're only hearing crickets and not the sound of the phone ringing, 'Houston, there's a problem.' Find out how to turn it around and get your customers to connect and how to turn your website into a lead machine.
The Core Marketing and Sales Services We Provide
Talk To Us.
Why delay your business growth?
Are you looking to take your marketing and sales to the next level? Begin by talking to one of our Inbound Marketing Specialists and find out how Neon Goldfish can change the game for your business.
Or Call Us at(419) 842-4462
Latest Blog Post
Spice Up Your Content Marketing Strategy with a Dash of Pain or a Pinch of Pleasure
Your business exists to solve a problem, and the success of your business depends on your ability to show potential customers how you can help them. Most businesses overcomplicate the content creation process by wasting precious time and money creating content assets that no one really cares about. "How To" blog posts, social media posts about national donut day, and TikTok videos of your[...]
Unlocking the Benefits of a Marketing Audit: Your Guide to Conducting a Comprehensive Analysis
Sometimes you get that feeling your marketing is simply not working as expected. You can't put your finger on it but something is off. The phones aren't ringing as much as they used to, customers are not coming in to see you as frequently as they used to, and your website inquiries are down. It might be time to mix things up and make some changes to your marketing strategy. But,[...]
[Read More]
Marketing During a Recession Can Grow Your Business
When I was a kid, we'd ride our bikes to a pond down the road from our house to go fishing. In fact, there were two ponds. The front pond was wide, fairly deep, and had large fish. The challenge was that these fish mostly huddled at the base of a 20-foot rock ledge on the west end of the pond. Sometimes your lure would snag on the rocks below, and reeling in a fish from that height[...]
[Read More]
Grow Your Audience By Repurposing Your Best Content
One of my favorite memories from high school was going to live concerts. This was when bands like Nirvana, Pearl Jam, and Smashing Pumpkins were on tour (it seemed) all the time. The concert environment was like nothing else. The energy, the people, and of course the band playing the music that I loved. If you've ever been to a concert, you know exactly what I'm talking about.[...]
[Read More]