Don't Get Caught With Your Website Down
Your website is the front door to your business. When it's not working properly or even worse, down, it's like a big "We're Closed" sign on the front of your business. You need someone to monitor your website, make updates, and basically keep the doors open 24/7 so your customers can find you.
You need a website maintenance partner like Neon Goldfish.
When website issues happen you want them resolved as quickly as possible. The entire Neon Goldfish team resides in the US and our superpowers combine to help keep your website optimized and working.
It doesn't matter the type of website – we've worked on it.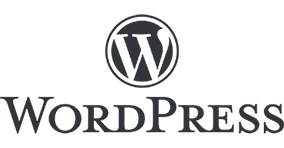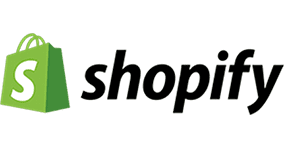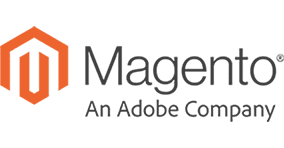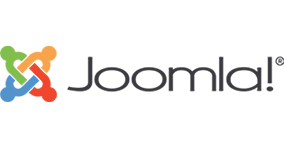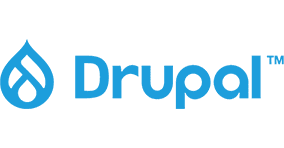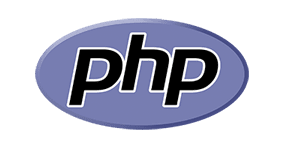 Website Maintenance Programs Services Can Include:
Content and Design Updates: We'll take care of everything you need to keep your website content and design up-to-date for your website visitors.
WordPress Updates: WordPress is a fantastic CMS but it requires regular updates to keep everything working right and hackers out.
Security Scans: Hackers are sneaky and find ways to get into your website. Daily scans of your website help us identify vulnerabilities right away and fix them before they become a problem.

Secure Hosting and Backups: Maximize website uptime with a proper hosting configuration and daily backups of your website files and database.
Speed Optimization: Website visitors do not like slow loading websites. The search engines can penalize slow loading websites. Let us optimize your website speed to make everyone happy.
ADA Compliance Optimization: Your website should provide the same user experience for everyone including those with disabilities. With routine scans and monitoring, we make sure your website is ADA compliant with reports to back up our efforts.
Spam Control: Annoying spammers can fill up your inbox with form submissions and blog comments that take hours to filter through. We can put measures in place to drastically reduce spam submissions.

Search Engine Optimization (SEO): Being found for target keyword searches on the search engines can generate a lot of traffic to your website from potential customers.
Content Marketing Management: The foundation of marketing is content. You must create helpful content that can be found by potential customers at various stages in the buyers journey.
Why Our Clients Trust Us With Their Website…
"My website had crashed and there was no way to get back in. I found Neon Goldfish on a search. They assigned someone to my problem immediately and fixed the problem almost as fast."
~ Todd Snyder
"I had numerous issues with my website that rendered it useless. My web developer tried to hold me, hostage, until I paid the "ransom". I was rescued by Neon Goldfish, bringing my website back to it's former glory. I have nothing but the highest praise for Justin and the staff of Neon Goldfish. You have earned a customer for life. Thank you!"
~ Marvin Hurlbert
"My website FINALLY looks great and my website is fully secured."
~ Kathleen Ross
"Neon Goldfish repaired my Website quickly and did a good job. I would definitely seek their help again if needed."
~ Eshay Rausch
"Outstanding! I have been looking for a reliable web team for years and Neon Goldfish delivers."
~ Eric Toensmeier
Website Maintenance Step-By-Step
Creating the right-sized website maintenance program is essential for your businesses to ensure the smooth functionality and security of your website. An out-of-the-box solution simply will not do.
Our methodical step-by-step process will allow the Neon Goldfish team to construct the right program based on your specific website needs and budget.
Here's how we work.
Step 1: Click any button on this page (there's a couple of them 🙂) or use the chatbot tool and provide us with a little information about the type of website maintenance you're interested in.
Step 2: Our team will customize several website maintenance program options based on the information you provide us.
Step 3: You choose the website maintenance program option that best suits your needs and budget.
Step 4: A dedicated representative of the Neon Goldfish team will connect you with to schedule an onboarding call to gain the necessary information to begin implementing your website maintenance program.
Step 5: You can now rest easy knowing that the Neon Goldfish team has you covered with regular monitoring, updates, backups and dedicated support in the event of an emergency.
FAQs About Our Website Maintenance Programs
How much do your website maintenance programs cost?
Our maintenance programs vary in cost based on the amount of coverage you require. Our most basic maintenance package that provides you with secure hosting and file backups start at $50 per month.
Will you fix the current issues going on with my website?
All routine maintenance updates will be completed to bring your website health back to 100% immediately. Issues that fall outside the parameters of routine maintenance may require additional maintenance needs.
How often do you perform maintenance?
Your website maintenance plan will have continuous updates like file backups and malware scans. Routine maintenance like CMS, theme, plug-in, and hosting updates are performed on a regular schedule. Additional maintenance services like content updates, search engine optimization, content marketing management, and ADA compliance optimization are performed at frequencies aligned with your program.
Do the website maintenance programs include content updates like adding a new blog post or updating outdated content and images?
Most of our programs do include content updates as part of the package but we do offer plans without this service for clients who like to perform their own content updates.
Where is Neon Goldfish located? Who will be working on my website?
Neon Goldfish is based out of Toledo, Ohio with a satellite office in Orlando, Florida. All members of the Neon Goldfish team are located in the United States. No one outside of the Neon Goldfish organization will perform maintenance or have access to your website.
How long am I committed to the website maintenance program?
All of our website maintenance programs are monthly commitments that can be cancelled at any time. We do offer a discount for quarterly and annual program commitments.
We Are That Reliable Website PartnerYou've Been Searching For
You're covered, no matter what. Our plans fit most budgets, and if you don't find what you need, just give us a shout. We've got your back, whether you're a one-person show or a big-league player. If you've got a website, we've got you covered.