Website Design in
Toledo, OH + Orlando, FL
Are you really getting the most out of your website?
Web Design That Excites And Engages Your Ideal Customer
Your website is one of the most important tools you can utilize today in order to successfully market your business to the world.
The world is dynamic, always evolving and changing, and your business is, too. Your website design needs to accurately reflect the dynamic changes your company aspires for.
Don't let your customers' first exposure to your business be from an out-dated, uninviting website.
From start to finish, your website will most likely serve as a one-stop-shop during your customer's buying journey. Your site will provide visitors a window into the world of your business, telling of your professionalism, creativity, modernism, and personality.
Your website design will send a message to your potential customers. What do you want that message to say?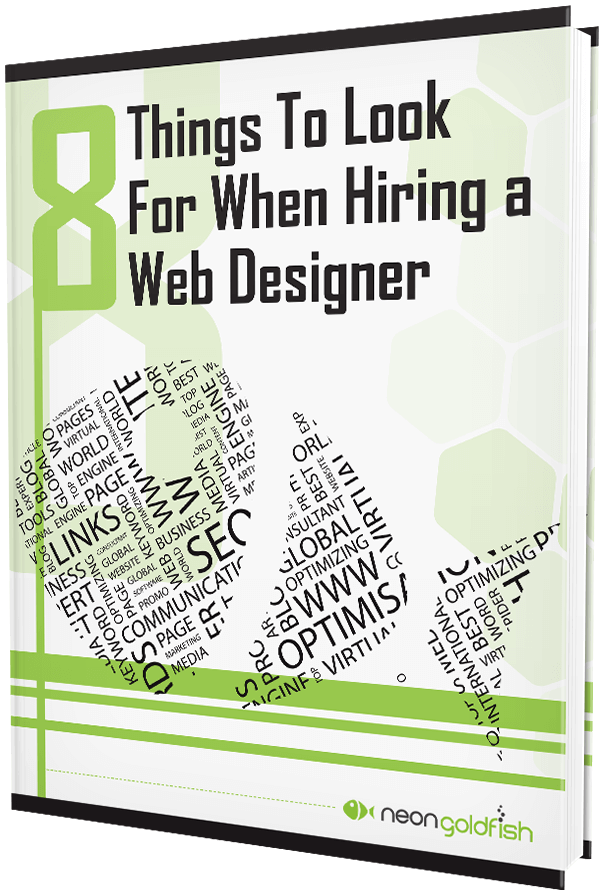 Searching For A New Website Design Company?
Finding the right web design team can feel like a needle in a haystack. Use our guide to help you interview web design teams and find your perfect fit.
Evaluating the Old vs. the New
At Neon Goldfish, when we discuss website design with our clients, there are several questions we tend to ask them.
These questions not only give us a feel for our clients, but also help us determine which design should prove the most successful. Some of these questions include:
What image do you want your business to portray, both online and offline? Does your current website design accurately reflect that image?
Is your current website successfully helping you expand your customer base? What is/is not working with it?
What do your competitors' websites look like compared to yours?
Who is your target audience?
Answers to all of these questions, and others like them, will greatly influence how we will design your website.