Athena Career Academy partnered with Neon Goldfish and began its Inbound Marketing program in the middle of 2015. The number one goal was to increase traffic and online visibility for potential students and then eventually turn those visitors into leads. We started by creating blog content designed around the buyer personas for the different programs that Athena offered to drive traffic. We started delivering our inbound marketing content, which included healthcare program guides, academy checklists, and program whitepapers. They had a steady increase each month to their website traffic and began a lead nurturing campaign with the new prospects through the use of email sequences and automated workflows.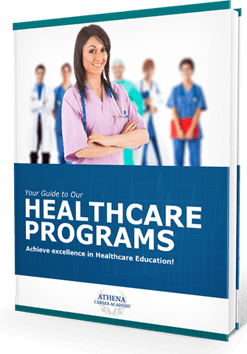 Before partnering with Neon Goldfish, Athena had a traditional brochure website. It displayed all the healthcare programs they offered but didn't have a way to collect information from visitors if they weren't ready to attend classes in the near future. Now they have multiple conversion opportunities displayed throughout the website. Which means conversion rates have increased and more leads are being collected and entered into the platform on a consistent basis.
We established a goal of increasing website traffic and quickly noticed an opportunity to do so through the Athena blog. We designed a content marketing strategy that connected directly with their potential students. We began publishing new blog posts on a weekly basis, and quickly saw an increase in the overall traffic. After the first year of consistent blogging, the Athena blog saw an increase of nearly 6x in blog traffic. The new visitors were not just reading the blog posts, the traffic to the homepage also experienced an increase of over 278%.
Athena wanted a way to connect with the new visitors they were getting to the website prior to visiting the school. We created multiple automated workflows to help nurture potential students through the buying cycle. Each workflow was designed to fit where the potential student is in the buyers' journey. Then once they reach the bottom of the funnel, they are passed off to the admissions staff to schedule a school visit. The workflows have helped admissions staff gain insight on how the lead has interacted prior to scheduling a school visit.
The overall goal of increasing traffic has led to a boost in leads and enrolled students for Athena.
Results
Athena Career Academy had some marketing goals for 2015 – attract more visitors to its website and convert them into students. However, the various marketing tools it was using weren't powerful enough to help it achieve the results it was looking for. They turned to Neon Goldfish and within 12 months, Athena Career Academy had increased leads by 278%, which helped the school achieve its student recruitment goals.
Increased leads by 278%!
Services Provided
Website Redesign
Custom Web Development
Inbound Marketing
Content Marketing (Blogs and Ebooks)
Search Engine Optimization
Email Marketing
Paid Search Advertising
Graphic Design of Marketing Materials
Testimonials
I would recommend Neon Goldfish 100% for a lot of reasons. I think there is a great value in the products that they deliver. It's not just a service or a product, it's a partnership. I also think they think outside of the box. There has been ideas that Neon Goldfish has brought up, that we haven't thought about, and have been very successful. It's nice to feel like their on top of whats going on and they're always coming up with new and fresh ideas to make sure Athena is ahead of the game to ensure that we're a leader in the marketplace.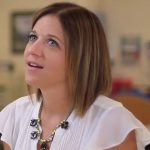 Nicole Hopkins
Marketing Manager