Twin Oaks Landscape
See the Twin Oaks Difference
Twin Oaks Landscape is a landscaping company in Ann Arbor, Michigan. Neon Goldfish and Twin Oaks started working together in 2011 when Twin Oaks decided they wanted to drive more business to their website. They had a previous agency that wasn't getting the results they were looking for. The agency encouraged traditional advertising like radio and print and Twin Oaks just wasn't seeing a return on investment.
Neon Goldfish presented a digital marketing strategy.
This included revamping their current website by bringing it up to code coupled with a new fresh design. In addition, Neon Goldfish helped optimize their website for targeted keywords and began a content strategy involving blogs and topics related to the keywords identified and targeted on their website.
Results
By thinking outside the traditional marketing box, Twin Oaks Landscape and Neon Goldfish were able to work together to create a better digital experience for their potential customers with their new website. Once established as the trusted source for landscape information, Neon Goldfish was able to help Twin Oaks convert more leads into customers.
Since we began working with Chris and his team at Twin Oaks Landscape, they have seen an increased traffic of 160%. Neon Goldfish works with Twin Oaks Landscape on their annual marketing efforts, continuously introducing new ideas and strategies to help them gain a competitive advantage and attract quality leads for their landscape and lawn maintenance business.
Increased traffic of 160%!
Services Provided
Website Redesign
Inbound Marketing
Content Marketing (Blogs and Ebooks)
Search Engine Optimization
Email Marketing
Paid Search Advertising
Social Media Marketing
Direct Mail Campaigns
Graphic Design of Marketing Materials
Drone Video Shoot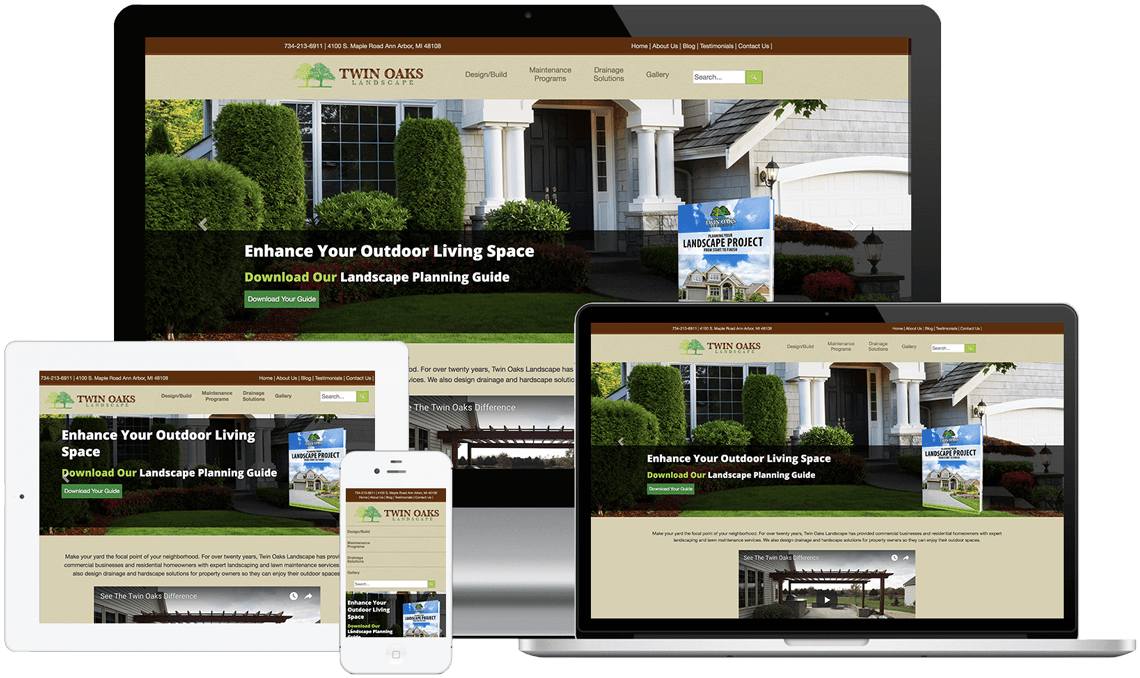 Testimonials
What we really wanted to do was really drive business to the website. Neon Goldfish not only helped bring our SEO to the front but also [redesigned] the website. And our website is absolutely beautiful.  We get customers all the time, that tell us 'wow, your website is really great.'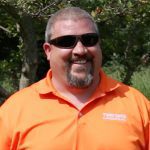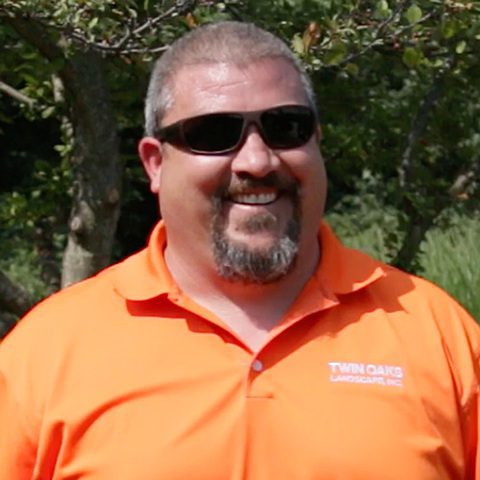 Chris Speen
Owner, Twin Oaks Landscape
We chose Neon Goldfish a few years ago because they truly listened to our needs. Specifically, we wanted to work with a single company that was able to create authentic SEO, unique and innovative ads, as well as ROI reporting. We found all of this and more with Neon Goldfish. Not only do they produce great products, but their team constantly goes above and beyond in communications and personal relations.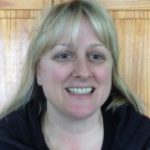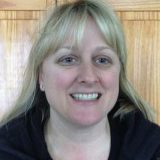 Sara Speen
Owner, Twin Oaks Landscape