Congrats and thank you! Claim your FREE NGF Swag here!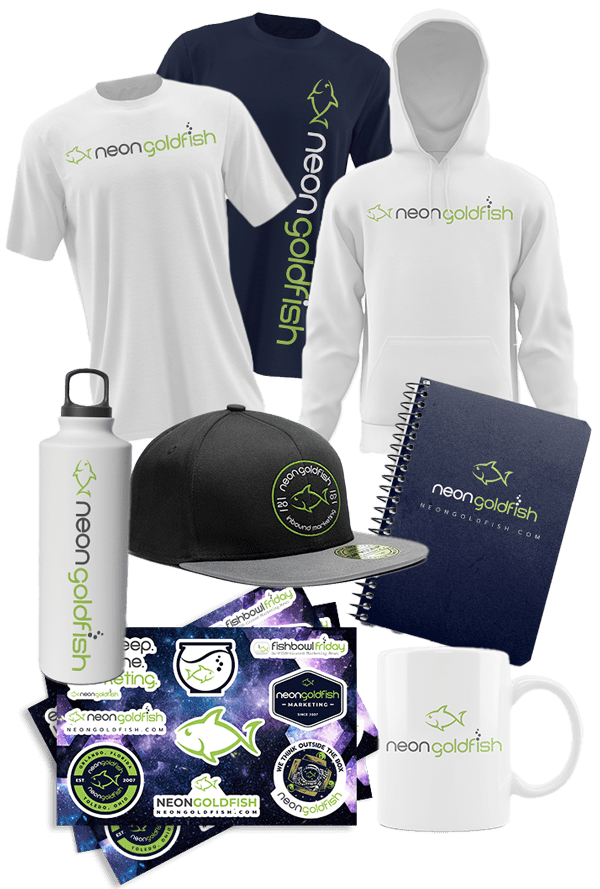 The Neon Goldfish team truly thanks you from the bottom of our hearts for referring our Fishbowl Friday Newsletter to others. We wouldn't exist without you.
We've created some custom swag to reward those who share our newsletter with others. You've made the cut! Each time someone signs up using your referral link, you get closer to more rewards!
Fill out the form below and each time you hit a referral benchmark, we'll send you a Neon Goldfish care package with some sweet swag inside.
Thanks again for sharing the Fishbowl Friday newsletter!