How Much Does a Good Website Cost?
Choosing Who Will Build Your Website
Business websites are a dime a dozen, right? Everybody's got one. 
There's a clear difference, though, between a good website and one that maybe isn't so great. Even without knowing much about website creation, you would undoubtedly be able to discern a good website from one that missed the mark, but you might not be able to put your finger on what makes one better than another. 
Good business websites have a creative and knowledgeable team behind the scenes and a company who has invested either time, money, or both to build an online presence that stands out. 
A good website has many benefits, but most importantly guides visitors to the information they are looking for. User friendliness doesn't happen by accident, and the secret to a good website isn't just in the aesthetic details, but rather in desired, easily consumable information that is simple to navigate and also looks great.
It's a tall order for sure.
Getting a website from thought to published form takes time and an understanding of what prospects want when they visit your website.
The cost of creating a website that works best for you, your customers, and prospects, as well as your business is most likely going to fall somewhere between free and a billion dollars. 
It's frustrating to hear…we get that….but it's the truth.
You're here to learn how much a website is going to cost, and this price range is about as far from a calculated estimate as you can get….but we have reasons, and variables, and features to consider. It's impossible to quote you a price without understanding what your website needs, how complex it will be, and what it's going to take to build and maintain it.
Let's dig right into the top variables you'll need to consider...
1. Who Will Be Building Your Website?
2. What is the Scope of Your Website Project?
3. What Do Your Website Visitors Need?
It wasn't too long ago that having a website meant you had to work with someone that knew how to code a site in HTML. Any updates you wanted to make were channeled through this individual. With any luck, you partnered with someone that did this full time and could handle maintenance updates within a reasonable timeframe.
The days of having to know how to code to build a website are long gone. There are some really easy to use platforms that someone whose technical abilities top out at sending an email with an attachment could even master.
1. Choosing Who Will Build Your Website
The market for website design services is still very much in demand. This would include anyone from a solo freelance website designer to a posh website design boutique with a portfolio full of award winning work.
Generally speaking, you've got three options:
Do It Yourself Platforms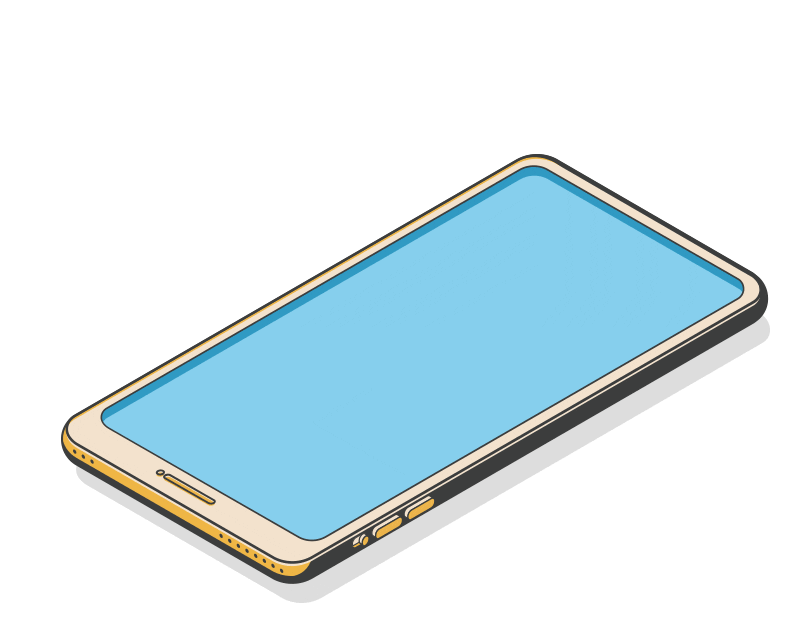 DIY platforms are set up for the novice website creator. They make it easy for you to throw a website together by removing the intimidating coding language barrier, DNS settings, and hosting configurations. The setup wizard will guide you through a ridiculously easy setup process where you can choose a template from their library, upload your logo, add in some photos / text, and POOF… you have a website on the internet.
Some of the more popular DIY platforms include:
If these platforms are so easy to use and they are really affordable, why doesn't everyone use them?
Just like anything else, there are solid pros and cons to building your website on DIY platforms.
Pros of DIY Platforms
Extremely affordable and quick to set up.
One price includes website and hosting.
Very little technical knowledge is required.
Most likely includes some level of customer support.
Cons of DIY Platforms
Design options are limited by their template library. The design editor can be dangerous to someone that thinks they know what good design looks like.
It can be very time-consuming. You have to learn how the platform works and build the site yourself.
Marketing features are limited and integrating advanced functionality will likely require paid add-on features.
Lower cost programs can be riddled with advertisements.
The website is a rental. You do not own the files.
These DIY platforms are most often used by:
Businesses and organizations

just getting started with a limited budget

.
Individuals

with side-businesses

.
Someone who just

needs a web-presence really quickly

.
Freelance Website Designers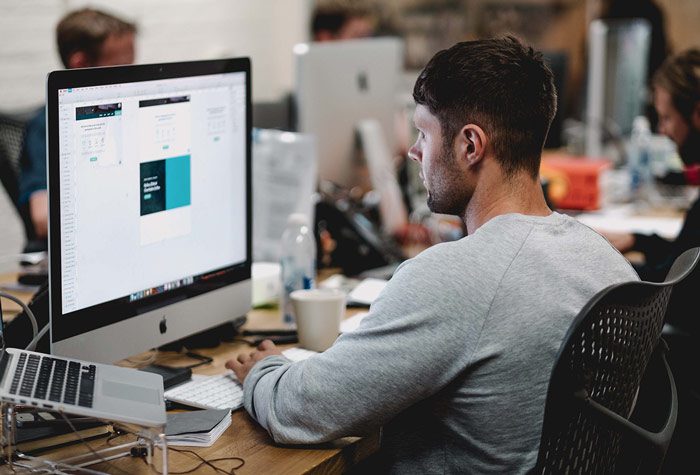 Let's be real, here. Most business owners don't have time to build their own website on a DIY platform, even if they are really simple to set up and maintain. A good option is to hire a freelance website designer to build your website for you.
Obviously, hiring a freelance website designer will cost more than building a website yourself, but we all know time is money. A freelance website designer is skilled in website design and can build your website much faster than you'll be able to. While you may be fully capable of figuring out how to put a website together, a freelancer will likely have a network of other freelancers who specialize in different areas of website building that they can rely on for help if need be. You will be limited to only what you can figure out. A freelancer is already coming to the table with so much more, and can easily reach out to their own portfolio of resources to include features you may not be able to create on your own.
There are many, many freelancers out there who offer website building services in a wide range of price points depending on the features and content your website needs.
Some have just started their freelance journey while others have been solo for quite some time. Some are skilled veterans working on impressive projects as an employee of recognized brands by day and moonlighting as a freelancer at night.
Most will have good overall knowledge in building websites with an area of expertise. They might be really great at design and can produce the most beautiful websites you've ever seen. Others will be skilled in jQuery and can integrate unique functionality that you find to be must-haves. Perhaps they are masters of copy and will create headlines and CTAs that can resonate your message with perfect clarity. Some may be great at bringing multiple freelancers together and combining their individual superpowers into one all-star team.
The key here is to find someone that has the website-building superpower your business needs.
Finding a Freelance Website Designer
Freelancers are everywhere. They are looking for work just as you are looking for help. Finding one is easy. Finding the right one can be a little more challenging.
Some websites are set up to help you find the best freelancer for your project. Here are a few to check out:
There are some things to keep in mind when hiring a freelancer from an online platform.
1. If the price is too good to be true, there's probably a reason why.
Most freelancers will charge whatever rate they can get. Freelance web designers who offer lower rates are usually just getting started or not giving you the entire scope of their charges. When you review their quote, don't be afraid to ask questions, especially if there are services you expect to be included that aren't listed in the quote. Don't assume anything.
2. Freelancers are from all over the world.
This means their working hours might vary from yours. Keep in mind that your request might not be received until the middle of your night. One other thing to consider is language barriers. Most freelancers will be able to communicate in English if they are marketing their services here.
3. Check out their work.
You want to see examples of their finished work to make sure it is in line with how you want your website to look and function. Ask them specific questions about a website in their portfolio. They should be happy to go into detail about the project build.
4. Ask them about where they get the photos they'll use so you don't end up infringing on copyrights.
If your website contains any photos, videos, logos, text, or any other content that is owned by someone else, you are responsible. It does not matter who designed the website, built the website, collected the photos, or wrote the text. As the owner of the website, you are responsible for all its contents. Make sure that anyone you hire to help you with your project isn't using anything that you don't have permission to use. Again, don't assume anything.
Other Ways to Find Freelance Website Designers
If the online platforms aren't your cup of tea, don't worry. There are lots of other ways to find a freelance website designer.
Attend Networking Events
There are groups of people gathering around different topics in just about every decent sized town or city in the country. These groups will meet to discuss everything from real estate opportunities to beekeeping. Look for groups focused on website design, coding, or digital marketing. You will likely find some freelancers hanging out there.
Attend one of the events. Interact with the attendees and be upfront about why you are there. Simply tell them you are trying to learn more about creating a website and looking to make connections with local freelancers that can help with the build. You'll be amazed by how much you can learn from attending one event.
Referrals From Others
Ask other people who have websites for advice on building yours. If they have someone they recommend, they will not hesitate to connect you. Most freelancers rely heavily on referrals from current customers for future work.
Search LinkedIn
Search for freelancers in your area on LinkedIn and request to connect with them. Meet for coffee or have a simple phone call. Learn more about what they do and how they can help you.
Pros of Hiring a Freelancer
There is a gigantic pool of very skilled freelancers to help you with your website design or web development project.

Freelancers usually work for a very reasonable rate. You will typically see a lot of value for your investment.

Freelancers typically work on a project by project basis and don't require a long term commitment.

Freelancers are very talented experts and can bring tremendous value to your project.
Cons of Hiring a Freelancer
Finding the right freelancer can be difficult. It's not always easy to know the good ones from the bad ones.

They have limited capacity. Since most freelancers work alone, they only have so much capacity. If they are working on multiple projects at the same time, your project timelines might suffer.

Freelancers are on the go. Sometimes freelancers take full-time jobs that limit their capacity to support your project after it is built. They can move to different cities or simply disappear completely. 

The freelancer you work with might not live in the same country, work the same hours, or even speak the same language as you do.
Choosing to hire a freelancer is best if you:
Don't have time

to learn how to use a DIY platform.
Want a

customized look

.
Want

control over your project

by choosing who is hired to do which type of work.
Want to

own your website

property unlike the DIY platforms where you rent/lease your website.

Have time to manage the working relationship

with your freelancer and hold them accountable.
Website Design Companies (aka Digital Agencies)
A website design company, or digital agency, is a skilled team of website specialists working together full-time on projects and retainers for several clients simultaneously. They likely have a physical office where most of their team reports on a daily basis. Most digital agencies have been around for some time and were created by two or more freelancers with complementary skill sets who decided to formally start a company.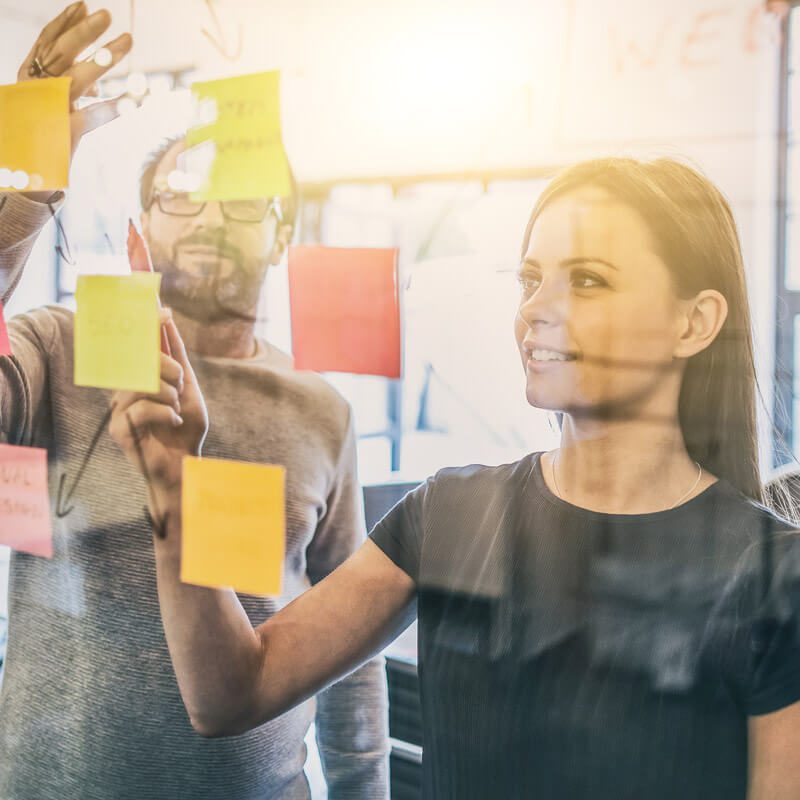 Working with a digital agency will increase the scope of services available to you. Collectively they can provide valuable extras like content production and marketing services in addition to website design and development. Instead of one person juggling all aspects of your website project, digital agencies leverage the individual skills and experience of each team member to build a website with the functionality your business requires, and the online presence you want to have.
Finding the Right Digital Agency
The process of finding the right digital agency is not all that different from finding the right freelance website designer. A simple internet search for local website designers will likely provide several talented agencies for you to consider.
If you're in a niche industry, there might be a digital agency that specializes in your field. They will have a lot of experience working with businesses similar to yours and understand the in's and out's that others may not.
Pros of Working with a Digital Agency
You get a group of specialists working together under a single entity for you.
Assurance in knowing they will be around long after your project is complete.
A digital agency will have established processes and accountabilities in place.
Cons of Working with a Digital Agency
A digital agency usually costs more money than hiring a freelancer.
They may have a large client base which can lead to production bottlenecks.
Your contact is likely a project manager and not the person who is doing the work.
Hiring a Digital Agency is best if you:
Are looking for

extensive help with content creation

.
Need help

creating and implementing an ongoing marketing strategy

.
Want to

let a project manager handle all aspects

of your project build.
Want to

work with someone you know will be around

in the future.
Need a

complex solution that requires several different skill sets

to complete.
All of these extras contribute to the overall cost. If you're looking for a simple website that won't require ongoing support and updates, and you're comfortable handling your own content creation and marketing strategies, a digital agency is probably overkill.
If your goal is to have a stunning website with impressive functionality and ongoing support, want to create fresh and consistent content but don't have the time or talented manpower to do it in-house, and you need your new website to be a lead-generating workhorse with a strategic marketing plan that you don't have to manage, hiring a digital agency is going to be worth every penny.
Typical Cost for a Digital Agency
It's impossible to quote this accurately because agency fees can be far and wide, and will be based on your unique project and marketing needs. One thing is for sure, though: The hourly rate for an agency is going to be higher than a freelancer.
Other factors that impact the cost are going to be similar to what we discussed previously in what you can expect when hiring a freelancer. The difference is the composition of the team performing the build.
When discussing your website vision and the estimated cost of your website build with a digital agency, it's important you completely understand what is included in the proposed cost. Do not assume that a digital agency with marketing expertise will, by default, add in marketing elements to your website project. They will expect compensation for those services. Be crystal clear on your expectations for how you want to market your new website after it is built, and have a solid plan in writing before the work starts for how much they will be involved in the creation and implementation of your marketing strategy.
2. Understanding the Scope of Your Project
A common misstep businesses make when envisioning the perfect website for their company-whether hiring a freelancer or digital agency-is not taking the time to fully understand the scope of the project and exactly what will be included in the overall cost being quoted.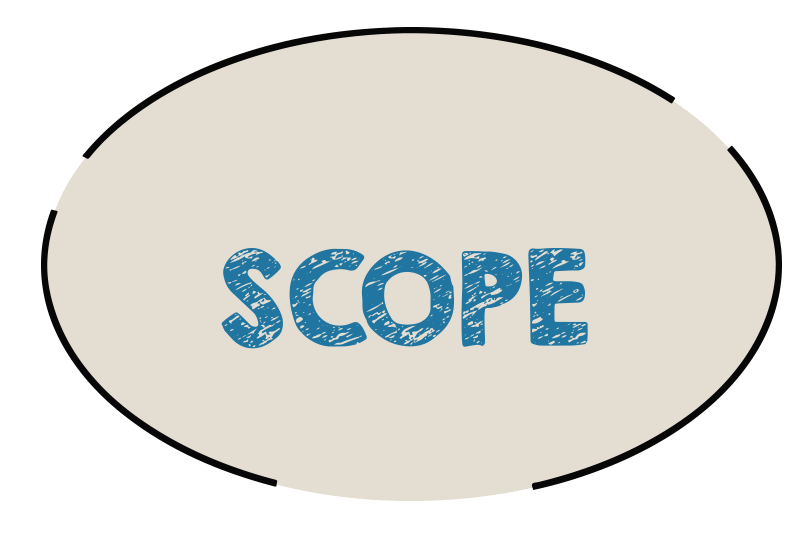 Unfortunately, many assumptions are made by business owners during the initial discussions with a digital agency or freelancer about their website projects. You could easily assume that more is included in the quote for your website project build than what is actually included. I don't want to lay all of this blame on business owners, though. Whoever you hire to build your website may equally assume you understand more than you really do. The fallout of these assumptions usually won't reveal themselves until later in the project. This lack of fully understanding the scope of the project and what is included in your quote can lead to frustrations, longer timelines, and possibly added costs.
Common Assumptions With Website Design Projects
As a business owner, it's common to assume that:
Your website will show up

all over Google

once it's live.
The website designer will

create or find all the text content

for the site.
Any photos and videos you find online

can be used for your website

.
The website project will

not require much of your time

.
The person you hire

knows your industry as well as you do

.
As a freelancer or digital agency, it's common to think:
Your client

understands the website design process

and

how long each phase of the build takes

.
Your client knows

how long bugs will be fixed

and

how long the initial code will be supported post build

.
Your client

understands the amount of training

that will be included and that

the site will be easy to use

.
Be proactive in asking questions before you sign a contract. You want to have everything that is included in your quote spelled out completely in a way that you fully understand. Don't be afraid to ask about what kind of support will be available after your site is live, and if you're uncomfortable with any of the wording or feel something is too vague in your service agreement, ask for clarification before you hire.
It is crucial that you take time to iron out all the details. Do not let your pride get in the way of asking what something means or for more clarification on a portion of the quoted project.
3. What Do Your Website Visitors Need?
Think about your website from a visitor's POV.
Are they going to be able to quickly and easily find the information they're looking for? Your website can help guide prospects through their decision-making phase and answer questions they didn't even know they had. You want a responsive, attractive site that is easy to navigate.
It's important to discuss each of these elements with whoever you consider hiring so you fully understand what's included in your quote and what will be an additional cost.
1. Content Creation
Too much focus is placed on how a website looks and not nearly enough time and effort is put into the content of the site. This is your opportunity to not only talk about the value you bring, but also tell visitors how your product or services will help them solve their problems. Website content is broken down into three areas: text, images, and video.
The text content on your website includes the body copy explaining your products, services, company history, process, and frequently asked questions. It will also include headlines that grab attention and calls to action that tell site visitors what they need to do when they are on your website.
Producing web copy is not cheap, and because of this it's a service that's often declined. You may think it will be worth the savings to write the copy yourself, but it requires a lot of time and planning. The fact is, most business owners do not have the time to write their own website copy, and it ends up being the most common cause for a site's launch to be delayed.
The images on your website will include photographs and illustrations used throughout the site. Images should be high quality and be relevant to where they are on your website. The ideal route is to have professional photos taken of your products, services, company, and staff. When professional photography is not an option, purchase the rights to use royalty-free stock photography. There are lots of excellent sites with vast libraries.
Do not use images you find on the internet that you do not have the rights to use. Just because they are online and you can download them doesn't mean they are fair game to use. Save yourself the hassle in the long run and either hire a photographer or pay to use high quality stock photos.
2. Functionality of the Site
Most websites are going to present information about a business and the means to connect with them.
In the event your website requires functionality beyond that, be clear from the start with the website designer. This type of functionality may require specialized coding and additional talent to complete.
This is another area where you want to be very clear that everyone understands one another. Leverage a wire framing software such as Moqups.com to quickly create a working prototype of the functionality you are looking for. This will provide a working example and will ensure that everyone is in alignment with the main ideas.
Do not be surprised by how much complex functionality will add to the cost of your project. Once you move from website design over to website development, you are looking at a lot more planning and coding time.
3. Forms
Most websites have simple forms a visitor can complete. A form asking for a name, phone number, email address, and "How can we help?" is pretty common and fairly easy to implement.
More elaborate forms such as an online application for potential employees will take a considerable amount of additional time and subsequently impact the cost of your project.
Make a list of all the forms you want included on the site. With that, be sure to note all the fields you want to be included in each form. This will allow the website designer to accurately estimate how much time will be invested in building the forms you need.
4. Integrations
There are a lot of third-party tools that can be added to or integrated with a website to enhance functionality. These include simple add-ons like live chat tools or an abandoned cart notification. Others could be more complex integrations like marketing automation software that requires more time to set up.
Make note of which platforms you'll want to integrate into your new website. Most web design freelancers and digital agencies will be aware of and have experience with integrating tools and software. They may even have some suggestions for alternatives that either work better and/or can save you time and money.
5. WCAG Compliance
WCAG stands for Web Content Accessibility Guidelines. It is a formalized series of web accessibility guidelines published by the Web Accessibility Initiative (WAI) of the World Wide Web Consortium (W3C) for making the use of and content within your website accessible to anyone with a disability.
Find out if the person or company building your website adheres to WCAG for their new website builds.
If you find yourself thinking this does not matter a lot to you, keep this in the back of your mind. There is legislation trying to be passed at the moment requiring websites to be WCAG compliant. There have already been several lawsuits against companies awarding sizable settlements to the plaintiffs because their website wasn't compliant.
It is much easier to implement WCAG during a new website build than to make an existing site compliant.
Other Factors That Impact the Cost of Your Website Project
Beyond choosing who will build your website and what your website visitors need, there are several other factors that can impact the cost of your website project.
1. Search Engine Optimization
You want your website to be found by potential customers using search engines. But having a website on the internet does not automatically mean you will rank high for certain keyword search terms. The amount of websites trying to appear on the first page of search results for the same keywords you want to rank for is staggering.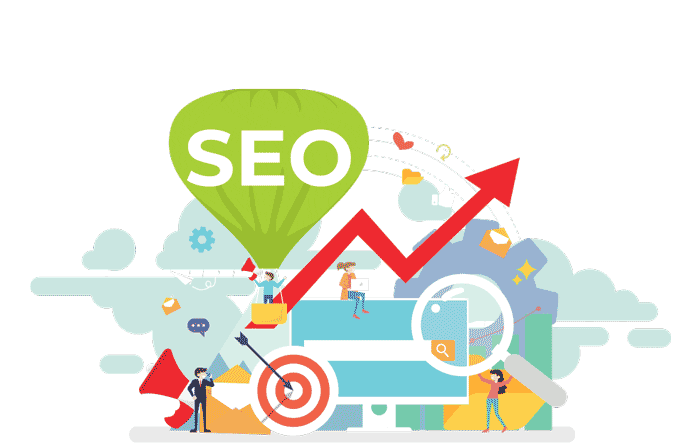 Developing your search engine optimization (SEO) strategy might take a lot of time, effort, and possibly require an additional investment to appear where you want on Google.
The most basic level of SEO is making sure that your website is properly optimized. This also takes time. Some website designers will include site optimization in their builds while others will consider this an add-on.
It is important to note that optimizing your website is the bare minimum to increase search engine exposure. By no means is it a sure fire way nor a guarantee that you will appear everywhere you wish on the search engines. SEO is a very labor intensive and long-term strategy.
Some freelance website designers and most digital agencies will be able to tell you more about various methods for increasing your SEO beyond site optimization and might even offer these services.
2. Third-Party Themes or Plug-Ins
Some website designers produce custom themes while others use theme templates that are either free or cost a nominal fee. Either way, be sure that you understand which school they belong to and if there are any additional fees required by you for licensing rights to use a purchased theme.
You might ask, why go with a custom theme if I can purchase one for $50? It is a combination of preference and speed. While some purchased themes are lean and fast, most are built to include lots of DIY tools that minimize the need for coding. These tools allow someone with limited coding knowledge to output websites that look fantastic. The problem is, those tools often produce a sluggish website that will take a long time to load. This can be a problem for both site visitors and the search engines indexing your site. Both parties want fast sites.
Plug-ins (or extensions) are nuggets of code that someone has created to perform a very specific function on your website that is not part of the native CMS. This might be a plug-in for integrating Google Analytics into your WordPress site or an Extension for Magento that allows you to offer specialized shipping options. Some of these plug-ins are free, some charge a one-time fee, and others may require a monthly retainer.
Ask your website designer what plug-ins will be used during your site build and what they cost.
4. Post-Build Updates
Once the site is live, you will breathe a sigh of relief. After all, you likely just poured a ton of your time and energy into providing direction to get everything just right. There is no doubt you will notice a couple changes missed during those final revisions.
If you have a CMS, no worries. You should be able to login and make the updates.
Perhaps it's something not controlled by the CMS, and you need your website designer to make the change. Since it's so close to the launch, will they charge for the update or include it as part of the original build?
Be sure that you understand and agree with the website designer when the project is complete. There is no doubt you want to make sure you are getting a complete and final project, but there is a point where you have to accept the project is complete.
Ask the website designer what their warranty is on their work. Occasionally, a bug will pop-up that was not caught in the final revisions. This would be a functionality of the site that is not working as planned and should be fixed as part of the original build.
Determine the length of time from the end of your project that identified bugs will be repaired as part of the original build. Do not assume the website designer will support the code in perpetuity. There are many dynamic elements working with your website that can cause small bugs and will need to be fixed. Updates to CMS backbones, plug-ins, or browsers are three common things that can cause a once perfectly working website to experience some problems. These are all things taking place after the initial build and fall under the umbrella of ongoing maintenance. Ask your website designer if they offer a program that will handle all of these updates for you. Chances are, they will.
5. Hosting
If you want anyone to be able to see your website, you will need to host it somewhere. The DIY platforms include hosting as part of their package so you will not have to worry about it when going that route, but you also don't have a lot of options.
There was a time not too long ago when companies would host their own websites on their internal company server. This does still happen from time to time, but most choose to host their website with an actual website hosting company.
The cost for hosting can range by quite a bit. You can find economy hosting for a couple dollars per month that will get your website live on the internet. Solutions on the other end of the spectrum can cost as much as a monthly mortgage payment. It all really boils down to your needs.
Most small to medium sized businesses will have websites with hosting needs that fall on the lower end of this scale.
A few things to consider when choosing where to host your website…
1. Steer clear of shared hosting if possible. A shared hosting environment means that your website lives with other websites. It is a popular choice to save money but does have added vulnerabilities. Having your website hacked will cost you more than the money you save by going cheap with your hosting.
2. Make sure that your website is being backed up. Most hosts offer backup services that automatically backup your website files on a regular basis. Protect your time and investment by making sure that you always have a recent version of your website backed up somewhere.
3. Most website designers offer hosting solutions. They usually have a partnership with a company providing them a discount on the retail price of their hosting packages. Find out what your website designer charges for hosting and ask why you should host with them rather than going directly through the hosting company. Some website designers will require you to host your website with them. This is a questionable practice as just about any website that is built for you should be constructed as an independent entity that can live in its own hosting environment. The website should not be dependent on anything that you do not own outright or can obtain a license to use.
Questions to Ask When Hiring a Freelancer or Digital Agency
The process of choosing a website designer can be challenging. What questions do you ask to make sure you are choosing the right website designer?  
The website design industry is riddled with nightmare stories. Ask any business owner that has been around for more than a couple years and they will either have a story about a bad experience with a website designer or know someone that did.
The problem is there is almost no barrier to entry in calling yourself a website designer. Just about anyone that wants to read a book or take a quick online course can gain enough knowledge to create a website and call themselves a website designer.
Everyone needs to start somewhere, and each website designer will have that first client. There is nothing wrong with this. Just be certain you know if you are that first client.
Here are some questions you can ask when choosing a website designer or digital agency...
What is the Process You Take When Building a New Website?
Building a website is a lot like building a house. You begin with an idea of how you want the website to look and function and rely on the website designer to create it. This requires a detailed process to make sure that each and every necessary step is taken in the proper sequence to finish the build in the specified timeline. 
Choose a website designer that has an established process they can explain to you in detail.
How Will We Communicate Before, During, and After the Project?
This question piggybacks off the previous question. Assuming they have an established process, how is that delivered or communicated to you throughout the project?
Most website designers will use online project management platforms to organize their process. These platforms spell out all the tasks and milestones of your project so you have a clear view of the path that will be taken to get from the beginning to the end of your project.
What Are the Timelines for My Website Project?
The timeline for your project will depend on two things, the average time it takes to build a project like yours and the workload of the website designer.
Know that the more custom your build and the more content you need to have produced, the longer your timeline will be.
Find out how many projects they normally have going on at once. Ask how many they have going on now and how quickly they could get started on your project if you started on [pick a date in the near future]. 
What are the major milestones of the project?

Will you have to sign off on any milestones before you can begin others?
Do payments for the project total coincide with successfully met milestones?
What is the Skill Set of Yourself and/or Your Team?
Understand the skill set of the website designer you choose and make sure that it matches the needs of your project.
If you have a complex build that requires some custom development outside of coding a custom WordPress theme, then the website designer may bring on a second developer more skilled in delivering that functionality. This is standard practice in the freelance world and even at some digital agencies depending on the composition of their teams. 
There are two key components you want to understand with this question. 
Does the website designer or digital agency possess the skills to understand, interpret, and complete your project from start to finish? 
If they do acquire external help to complete your project, will they be able to support your project after it is complete?
Do You Have a Portfolio of Recent Work I Can Review?
Their work is going to speak louder than anything they can say.
Most portfolios include a website designer's best works so if you are not impressed with what you see, take a pass.
Find out which projects are most like your project. Learn as much about that project as you can. Find out how long it took to complete it and what challenges came up during the build.
Do You Have Recent Clients who Had Similar Projects to Reference?
They should have at least three references ready at any point to speak about their spectacular work. Hopefully, they have at least one reference with a project similar to yours.
Try to get phone numbers rather than email addresses. You can learn so much more in a live conversation than through an email exchange.
When talking with their references, skip questions that you know they will answer as expected. Keep the conversation short and to the point. You are only going to get about 10 minutes max. Here are a few questions worth asking:
Do you feel you

received value

for what you paid?
Would you or have you

hired them again

for another project?
How many people (friends, family, colleagues) have you

referred their services to

after your project was complete?
What do you feel they do

exceptionally well

?
What do you feel might be a

weakness to be aware of

?
How long has it been since your project was completed? Have you had any issues since then? How has

support been for updates and fixes

?
What is The Cost for Your Services?
The details for the total cost of the project will be spelled out in a formal proposal, but you can find out what price range they operate in. It makes no sense to waste time talking to someone that is not aligned with your budget. 
Refer back to the Choose Who Will Build Your Website section above for some general guidelines on different options you have and how they align with your budget.
What Type of Warranty Do You Offer for Your Website Projects?
This was outlined a bit in the Post-Build updates section above.
The key here is to make sure that both you and the website designer are on the same page after the project is finished. The warranty will have a set time that it expires. Learn what that is and what is included. 
If you do not understand something, ask for more details until you do understand.
The fact is, the cost of your website is likely going to follow a simple formula:
Amount of Time
x
Cost Per Unit of Time
=
Website Cost
The amount of time that goes into your website build is going to drastically vary based on the composition of your website and who is doing the work.
When hiring a website designer to create a stunning, functional website for your business, it's important to know what your website needs, what your budget is, and how you want it to look. There is a lot that goes into building a great website, and leveraging the skills and experience of someone who is creative and capable of building what you want is well worth the investment.
This is not a time to cut corners, however, there are things you can do to control cost. Fully understanding every element of a website project quote is imperative to a successful website build. An effective partnership between you and your website designer is necessary and directly related to the outcome of your project. There is no such thing as asking too many questions.
As always, if you need help creating an awesome website or anything else marketing related, we'd love to hear from you.