Inbound Sales
THE WAY CUSTOMERS WANT TO BE "SOLD"
"The art of conversation lies in listening." – Malcolm Forbes
The Traditional
Sales Process
No one likes to be sold.  Being sold has this stigma that you will be persuaded or rushed into making a decision you may later regret.  
As consumers, we want to be in control.  Now that we have access to all the information in the world (the Internet) at all points in time through our various connected devices, we are equipped to research endless amounts of articles, videos, and reviews.
This shift in consumer behavior has changed they way they want to be sold to.  It has literally turned the buyer-seller relationship on its head putting the consumer in control and more knowledgeable than ever before prior to the first contact they make with a salesperson.  
So with all this change, why do businesses continue to sell the old fashion way?
What is 
Inbound Sales
The Inbound Sales process focuses on the individual buyer's goals, pains, needs, frustrations, and challenges.  It guides the consumer through the buying process helping them understand their pains, what options are available, and providing ample information to make a sound decision.

Focusing on your
Buyer Personas
The very first step in this process is getting to know the buyers you want to become your customers.  This is done through the research and creation of Buyer Personas.  Our Buyer Personas provide a clear picture of exactly who we want to speak to through our marketing and sales efforts.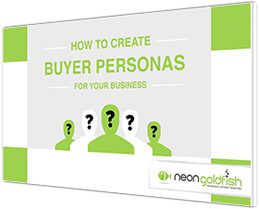 The
Inbound Sales Methodology
1. identify
Narrowing down who is ready to buy allows salespeople to spend their time focused on individuals that are engaged and ready to have a conversation with them.  This is done by identifying active buyers who have recently visited your company website, completed a form, or opened an email you sent them. Do research on each contact before you begin the Connect stage.  Learn as much as you can about who they are and study any specific behaviors they've had with your company.
---
2. connect
Rather than the traditional cold outreach via email and phone with the same generic pitch, the inbound salesperson engages with the buyer using messages that are personalized to them based on their interests, challenges, industry, and role.
FOCUS ON YOUR BUYER PERSONASBlogging is the single best way to attract new visitors to your website. Creation of content that educates the consumer during the buyer's journey will answer their questions and establish you as an expert in your industry.
download create your buyer persona template
CREATE A CONTACT SEQUENCE FOR EACH PERSONAGenerate a defined sequence of connections for each buyer persona based on their preferred mode of communication (email or phone call). Establish how many attempts will be made to connect with them before you give up.
DETERMINE THE MESSAGE FOR EACH STEP OF THE SEQUENCEFlesh out the content of each email or phone call in your sequence. Structure this content to educate the buyer through the Buyer's Journey rather than a barrage of sales laden message.
---
3. explore
During this stage, you've now entered into a conversation with the buyer.  Your goal here is to listen and educate rather than sell.
Learn about their challenges and goals.
Teach them how your product or service can help them overcome their challenge and accomplish their goals.
Ask about their budget so you can understand the resources they can devote toward achieving their goal.
---
4. Advise
Acting as an advisor rather than the stereotypical salesperson will make the buyer feel like they are in control of the process. You are simply helping them uncover all the necessary information for making a sound purchasing decision.
Continue to recap what has been covered, their challenges and goals, and how your product or service is the ideal solution they are looking for.
Put together a presentation customized to your buyer that outlines everything you've discussed along with the solutions that you can provide.
Discuss their timelines, budget, and process for making a final decision. Are they looking to get started right away? Do they need to present your proposed solution to a Board of Directors? Confirm these items so you can confidently project their likelihood of closing and uncover any objections that may not have yet surfaced.
The Benefits
inbound sales holds
for your business
Salespeople can spend time concentrated on active buyers rather than chasing everyone at the same time.
Focusing on Buyer Personas provides insight to what the buyers' specific interests are rather than approaching all buyers with the same "pitch".
Using established sequences is a scalable system that will save time, energy, and yield higher conversion rate.
Educating the buyer will build credibility and trust allowing opportunities to learn more about the buyer's challenges and goals.
In-depth knowledge of the buyer's specific challenges and goals will allow customization of a solution that is perfect for them.
Establishing budgets, timelines, and the authority to make the final decision leads to accurate sales projections and higher close rate.
Acting as an advisor rather than a salesperson will position you as the expert that helped them solve their challenge.
Leverage the rapport built during the initial sales cycle for upselling and cross-selling opportunities.
Inbound Sales
Services We Provide
Every sales team and selling process is going to be different.  These core services can be configured into a solution that will give your sales team the tools, resources, know-how, and accountability to thrive with Inbound Sales.  
CRM configuration and training
Sales collateral creation (design + copy creation)
Sales process design, implementation, and training
Sales email templates
Ongoing sales coaching
Integration of CRM with existing systems
Buyer persona research and creation
See How Inbound Sales Can Help you!
Do you want to learn more about the Inbound Sales process and see if it is a good fit for your business?