"I just want my #@!$& website to do its job!"
Tired of your website not pulling its weight?
Chasing your tail when it comes to finding new customers on the internet?
Getting calls from countless "Google Experts" every day promising you the moon and stars with their full-proof solutions?
Spending too much time trying to figure out how to make your website and marketing do what it should? The time you should spend on running your business…or better yet grabbing elusive shut-eye.
Your website is the
most critical piece of your marketing strategy.
It is the
linchpin
of all your marketing efforts.
Every single dollar
you pump into attracting fresh, new faces to your business
hinges on your website
doing its job.
You've put SOOO much time, energy, and money making your website as good as you can.
You've tried to create an online destination that will excite potential new customers, inform them about your services, and explain why they should pick up the phone and call you.
But your inbox is dead, and the phone isn't ringing.
You've been going in circles for years with different website designers, SEO specialists, social media gurus, and whatever the latest-greatest magical marketing pill is, to end up where you are today.
Still not seeing the results you want.
You Deserve Better

You shouldn't be wasting precious time trying to figure all of this out.
This is time you could spend…
Taking care of customers.
On that endless to-do list.
Putting out daily fires that pop up the moment the lights turn on.
Enhancing your product or service to be the best it can be.
Growing your business and making more money.
… maybe even having the free-time to do something fun or relax.
Chances are, you are like a lot of business owners and don't know what to do next.
The last website redesign looked nice (at the time) but really did not have much of an impact on your lead generation.
No one sees your posts on Facebook anymore and boosting it did nothing… as far as you can tell.
You see all your competitors show up for Google searches, yet you are nowhere to be found.
The 75 blog posts and YouTube videos on sure-fire marketing tactics sounded enticing but you have no idea how to put them in play.
More importantly, you are not confident the juice is worth the squeeze.
What's the biggest difference between
a lead generating website
that fuels your business growth and
one that barely has a pulse?
Is it a fancy design? No.
Is it showing up for your #1 favorite keyword? Nope.
Is it getting gobs of traffic from anywhere and everywhere on the internet? Not really.
The truth is:
Your website and lead generation should not rely on any individual tactic.
There is no single magical tactic that is going to whisk away your website woes.
Moving the needle with a website that generates high quality leads is only part of the equation.
While it is a very important part, there are multiple elements within and around your website which help you…
Generate relevant traffic to your website.
Convert these website visitors into leads.
And help close these leads into new customers for your business.
The reason why your current website is not doing its job lies in your overall strategy.
Chances are you lack one.
So, where do you go from here?
You are an expert in your field. You are the master of your domain.
However, you are not a website designer, coder, or marketing expert.
You need a website and marketing partner you can trust to guide and implement a system that works for you and your business.
Introducing…

Neon Goldfish
The local marketing + sales agency for busy Toledo business owners focused on growing their business.
The goal of the Neon Goldfish team is to help realize YOUR ultimate goal of finding new customers and growing the relationship with existing customers.
THAT. IS. IT.
Achieving this goal requires a proven process that goes way beyond a pretty website or ranking #1 for a target keyword.
Neon Goldfish is a digital marketing + sales agency composed of talented experts in all areas of marketing and sales. Our super power is creating and implementing a marketing and sales strategy customized to your business goals.
We are the perfect option for someone looking for a:
Local person you can have a face-to-face meeting with and develop a long-term relationship
Website and online presence that attracts new faces and builds trust with customers
Partner to be the marketing extension of their business
Team of experts you can rely on and trust to live up to their promises
Results-producing marketing strategy that fits your business goals and budget
Better understanding of everything going on with your marketing and sales efforts, explained in a way that doesn't make you feel like an idiot.
Stack of tools that will help automate and streamline marketing and sales activities
Marketing partner with a clear, defined process for your business growth
Every single championship team is constructed of skilled players at every position. No single player can excel on their own. The Neon Goldfish team is built this very way. Each individual on our team is skilled at their position to give you a marketing dream team of position players.
When you work with Neon Goldfish, every area of your website and marketing strategy is being handled by an expert.
You are on this page because it's not working.
The pains you feel are more common than you think.
The marketing industry is riddled with an overwhelming number of individuals who can deploy a website and navigate the setup wizards of Google and Facebook to garner website traffic.
Are we stating that everyone is a bad apple? Nope.
Your problem is: no one is talking to each other.
You may have a web designer creating your website. A separate social media person monitors and posts for you.
BUT they don't talk to each other about strategy and how to grow your business. Stuck in their "day job" bubble, they get done what they need to get done and move onto the next guy.
They don't see the big picture.
The business you've spent countless hours building deserves a marketing partner that understands the steps it takes to get you to your goals.
How We Are Different

Sure, we're awesome at building pretty websites. We can also deploy campaigns generating website traffic necessary to fuel your marketing and sales strategy…but there is so much more to the entire equation than just a website and traffic.
That is where we shine.
Our approach begins with understanding your business and a deep-dive into the ideal customer you want to do business with. Until we understand both, we cannot create a solution that will work for you.
Once we gain this understanding of both your business and your ideal customer, we construct a focused marketing and sales strategy aligned with your goals and budget. This "just right" strategy is the key component missing from most businesses struggling to grow.
Neon Goldfish finds that "just right" sweet spot where your customers are looking for you, and you are looking for them.
Next, we implement your "just right" strategy and make sure it is continuously optimized for maximum results and investment.
Everything we do is transparent. You will completely understand everything we are doing during the entire process.
Let Us Prove We Are Different
Let's be honest. We can tell you everything under the sun.
We know you've been pitched the latest magical marketing pill sure to ease all your pains over and over again.
We want to prove to you that we are different.
Getting a Pulse of Where You Are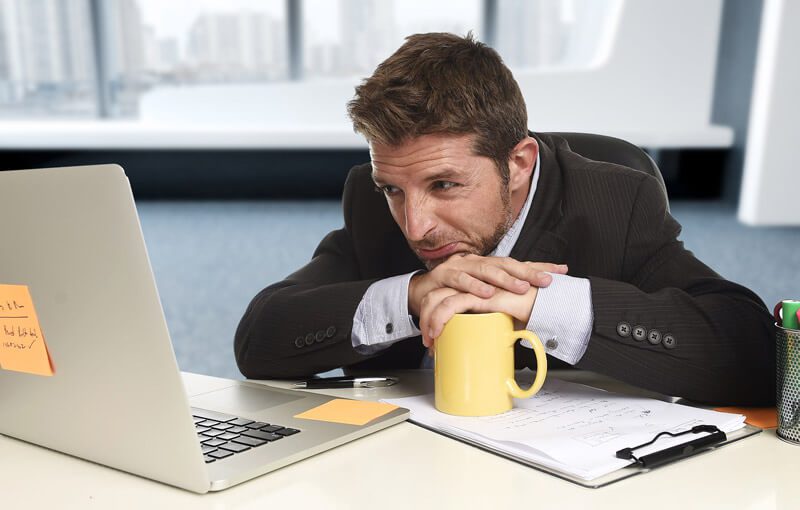 Before you can create a plan of where you are going, you need to start with knowing where you are today.
You need to fully understand the state of your current website and marketing strategy.
There are probably things that you are doing great.
Awesome! You should continue to do those.
Chances are, there are probably things that you could be doing a heck of a lot better.
This is where things can get so much better than it is right now.
Wouldn't it be great to know both?
Scheduling Your
Free Website and Marketing Audit
Yes, please!
We want to do a deep dive into your current website and marketing strategy to help uncover every morsel of goodness and opportunity to be had.
The process is simple:
Step 1: Discovery
Before we get started, we need to understand your current situation and the goals you are trying to achieve.
This is a discovery call so we can gather information to help us recommended a strategy aligned with your goals and budget.
Step 2: Website Audit
Neon Goldfish will begin with an audit of your website.
We are going to go way beyond just looking at the design of the site.
Our website audit also digs into the traffic quality, site content, conversion opportunities, search engine friendliness, mobile compatibility, browser compatibility, and site speed. We want to uncover all the areas of your website that could be improved to give site visitors the absolute best experience.
Step 3: Marketing Audit
Next, we are going to conduct a marketing audit.
The marketing audit looks at all the traffic generating tactics you currently employ and reveals ways these could be optimized to increase the amount of relevant traffic to your website. 
We are also going to look for ways to increase the number of leads you convert from visitors to your website. This is a big area of opportunity most websites are totally missing the boat.
Finally, we are going to review how you nurture your leads and convert them into customers. There are ways to streamline processes and increase trust in your brand to turn a cold website visitor into a hot lead ready to have a sales conversation.
Step 4: Deliverables
Neon Goldfish will compile all of this information into an easy to read report for you to keep.
In addition to the audit report, we will come up with recommendations for improving your website and marketing. We are going to tell you exactly how to get from where you are today to where you want to go. 
Full Transparency
I'm not going to hide anything here. We are a website design and digital marketing agency. The recommendations we suggest you implement are all services that we provide. We will give you an estimate for implementing these services.
Before we get too far ahead, we know we need to gain your trust before you ever do business with us. In our experience, the clients we work with have found the free website and marketing audit as an eye-opener to the way Neon Goldfish operates. Our candid approach and wholistic solutions are the fresh breath of air they've been searching for.
Don't take our word for it. Look at what they have to say…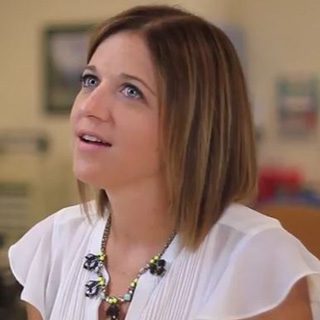 "I would recommend Neon Goldfish 100% for a lot of reasons. I think there is a great value in the products that they deliver. It's not just a service or a product, it's a partnership. I also think they think outside of the box. There has been ideas that Neon Goldfish has brought up, that we haven't thought about, and have been very successful. It's nice to feel like they're on top of what's going on and they're always coming up with new and fresh ideas to make sure Athena is ahead of the game to ensure that we're a leader in the marketplace."
~ Nicole Hopkins, Athena Career Academy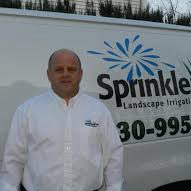 "Each member of the Neon Goldfish team had a different set of skills to create my website. Each person spent time in their expertise, instead of having one person focused on everything, Neon Goldfish's team focused on what each person did best and then combined it all together."
~ Jon Nutting, SprinklerPro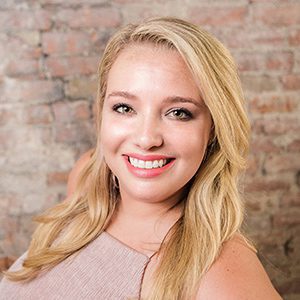 "I would recommend Neon Goldfish because they're not just a company you hire to update your logo or design your website. They're a company that helps you brand your business and position yourself for growth. It's really amazing to watch a group of people who come from a different industry so quickly have a comprehensive knowledge about what you do for a living."
~ Betsy Greenleaf, Jacoby Expo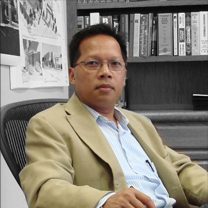 Neon Goldfish has transformed our marketing. We've made the switch from outbound to inbound marketing and have tripled the amount of leads we generate.
~ HanH Tran, HJT Design
Take advantage of this Free Website and Marketing Audit to see how you can turn it all around.
The next step is right here.
Uncover all the question marks in your current website and marketing strategy and get on the path to seeing real, tangible results that will grow your business.
You are going to get the following:
Where your website is doing great and how you can make it so much better.
An analysis of your current marketing strategy strengths and weaknesses.
Recommended next steps you should take next.
Proposed solutions to help you get everything back on track.
The choice to keep this report and do it yourself OR explore working with Neon Goldfish.
Why not take advantage of this no-risk offer?
Yes, I want to figure out how to make everything better! Let's do this!
Complete the form below to get your Free Website and Marketing Audit started right away.