Buyer Persona
Development
Without a clear understanding of your buyer persona, the marketing messages you create are likely missing the mark.
In an ideal world, a business owner would know every single customer on a personal level, allowing them to better understand their customer's wants, needs, and purchasing habits. However, that's not exactly reality. Rather than picking up a phone and risk creeping out your customers, there's an easier and more effective method of gaining insight on how to target your ideal customers.
What is a buyer persona?
How are buyer personas created?
What is a buyer persona template?
A buyer persona is a detailed fictional character representing a potential customer in your ideal target market, using data and information obtained from previous customers and other means.
Collecting Data for Your Buyer Persona
Hey! Good news: some of the data you need probably already exists. You can begin by examining your customer purchase history. This won't tell you everything you need to know, but it will give you an idea of what the average customer spent and which type of products they purchased.
If you don't really know and understand what type of customer you're attempting to reach, then choosing the right kind of marketing strategy is kind of like trying to find a needle in a haystack-you may never find it.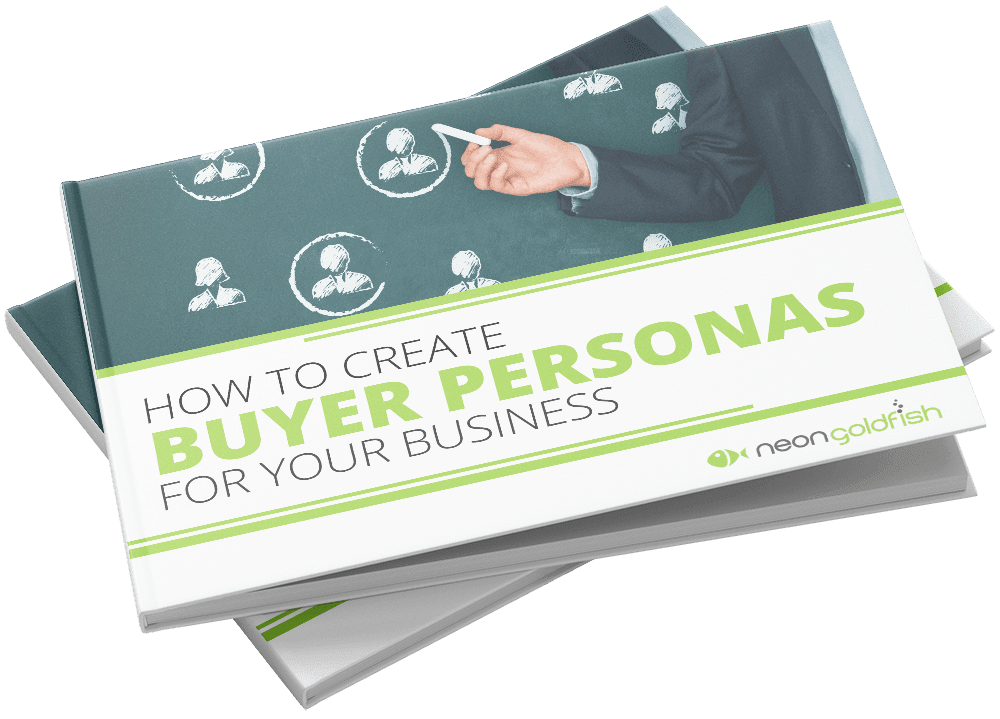 Start Connecting With The Best
We created a simple easy to follow guide that outlines what a buyer persona is, AND we'll give you the template so you can create one for your business today!
Collect Data From Your Existing Customers
No, this doesn't mean hounding your customers until they give you answers or file a restraining order, but rather finding out more about them using tools such as:
emails
surveys
social media
For example, what types of questions or concerns are frequently being mentioned on social media pages?
Incentive Tip: If you're having trouble getting customers to engage, it may be wise to offer them a small incentive for their trouble. People are busy and don't always have time for a quick survey or email reply, but entice them by dangling a small gift certificate in front of their eyes and suddenly they'll happily fill out the answers to your questions.
Ask the Right Questions
Be sure to ask them plenty of questions in your survey or customer interview while you've got their full attention and cooperation, such as these for example:
What are their motivations and goals?
What challenges are they up against?
How did they hear about you?
What do they love about your product or service?
What can be improved?
Analytics
Your business website holds the analytic data regarding info such as how people are finding you, including which key words or phrases they typed in, which pages they are viewing and for how long, and a general location of your buyer.
Once your ideal customer is identified, it's easier to focus on how to tailor content, products, and services to better suit their needs.
What Goes Into Building a Buyer Persona Template?
Templates in general are fairly easy to use as they tell you exactly what type of information is needed and where to input it, removing much of the guesswork out of the equation.
While it may vary slightly depending on the buyer persona template, it should contain basic sections or categories like:
This is fairly easy and straightforward as you're just compiling a list of basic customer demographics such as what is your customer's age, gender, income, location, family life, education, etc.
This is where you're going to describe your customer's professional work environment, such as which industry they are in. What job title or position do they hold? Do they work for a large corporation or a small business?
This is where you dig into more of the personal stuff, like what are your customer's beliefs or views of the world? What type of personality traits do they possess? What makes them unique? What are their professional goals? What are any personal goals?
Nobody is perfect and everyone has things about themselves or their lives that they wish they could improve or change. This is where you find out some of the hardships or challenges your customers are facing or dealing with. What are some problems or issues they're dealing with? What are their fears or insecurities?
Once you've identified some of your customer's setbacks and challenges, where do they turn to for advice or help? What is their go-to source for information? What are their favorite blogs, books, magazines, websites, etc.? Who do they turn to for inspiration and guidance?
The last step in filling out the template is narrowing down your customer's decision-making process in regards to purchases. How often do they make purchases? Do they make the majority of the purchases or does someone else make the bulk of the purchases? Do they consult with anyone before buying? What would prevent them from making a purchase?
Once you've developed a buyer persona, you can feel confident in knowing that you're making better use of your time and money by pinpointing where and how to attract the right type of customers for your business, without having to dig through that haystack.
The Neon Goldfish Difference
We get to know our customers and their business. We're experts at helping companies just like yours develop buyer personas to get more leads. We can help you create a marketing strategy that works. Contact our marketing team today to talk about your marketing goals!