Buying Cycle
Development
There's a distinct order that occurs whenever a consumer decides to make a purchase.
With so many choices at our fingertips these days, people are faced with multiple decision-making dilemmas every single day, though some are more complex and difficult to solve than others. For example, deciding whether to have toast or eggs for breakfast isn't nearly as important as figuring out which type of car seat to order for your newborn.
It is first necessary to discover and understand the three stages of the consumer decision-making process so you can create content that will meet the demands and desires of your potential customers.
The Three Stages of the Consumer Decision-Making Process
Awareness
Consideration
Decision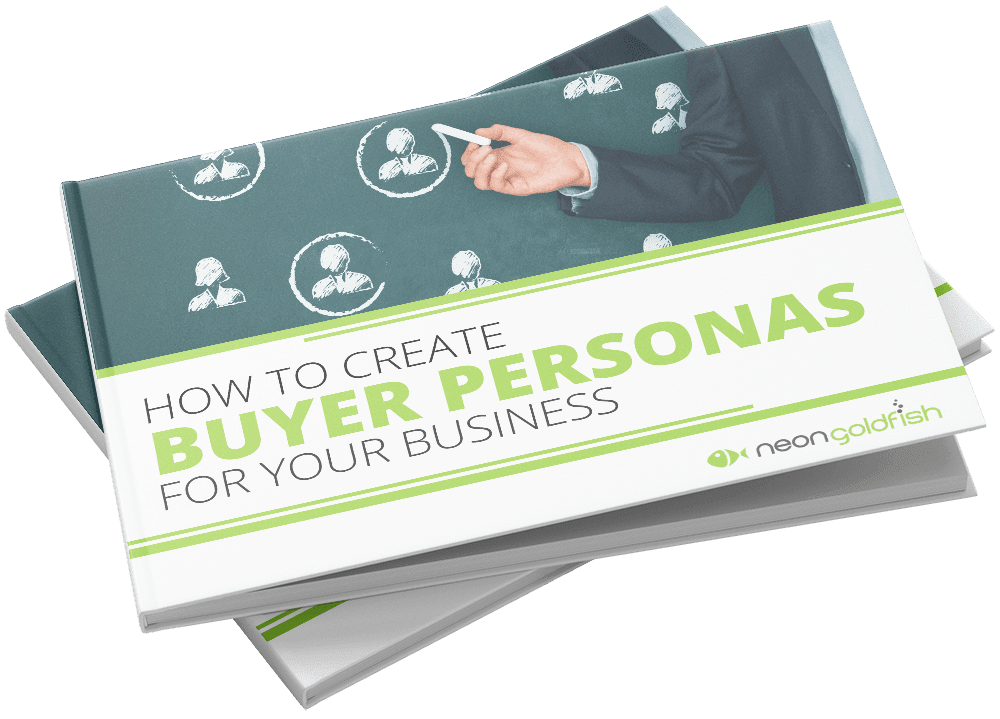 Start Connecting With The Best
We created a simple easy to follow guide that outlines what a buyer persona is, AND we'll give you the template so you can create one for your business today!
Awareness
The initial stage of the customer journey is awareness. In this stage, a person experiences the effects of a problem, but they aren't even fully aware of what their actual problem is yet. The ultimate goal is for them to get a better understanding of what's going on and be able to clearly define what the problem is they are experiencing.
Content for the awareness stage should remain low pressure, like quizzes, educational blog posts, eBooks, etc.
For most people, this probably means they are busy Googling away in an attempt to gain more insight about what they are searching for. This is why having a solid understanding of SEO is so important in your marketing strategy. Knowing where your customers are turning to for their info, and what types of questions they are asking, can help your company cater content to your prospects. Information the consumer receives at this point should be light, versus overly sales-pitchy.
Consideration
When a person moves from the awareness to consideration stage of the customer journey, this means that they reached a pretty good understanding as to what their problem or issue is, and have now begun to start researching solutions.
At this stage of the game consumers are considering all of their options. They will most likely return to Google a few more times. They will also turn to more detailed guides, videos, comparison white papers, podcasts, live webinars, etc.
This is also where customers get a little choosy and start seeking out the best deals and options, based on product price, quality, quantity, features, etc.
Why do people choose one product over another?
Decision
During this final stage of the buyer's journey, there is finally a little bit of light peering out at the end of the tunnel from all of that exhaustive searching and comparing and a decision will ultimately be made. At this point the buyer has likely narrowed down their choices from several to just a select few companies they are highly interested and motivated in making a purchase from.
This is also the perfect stage for a business to finally promote what they have to offer a customer, whether that's highlighting a product or service. They need your confidence and assurance that you have the ultimate solution to their problem.
If you confuse them with unclear steps or links, they are likely to jump ship and move on to the next website.
Develop a Plan
Once there is some clarity on how the consumer decision-making process works, it's time to start putting a plan in motion. It's important to map out the buyer's journey, in order to maintain balance amongst the various stages. The last thing you want is for one stage to be overloaded with content, but severely lacking in another where a customer could've potentially researched had there been relevant content available.
Speaking of content, while the number of sales requiring little to no human interaction continues to rise annually, having the right type of content on your website is crucial in making sure the buyer chooses you at the end of their journey.
This includes ensuring that your website is optimized to include the consumer decision-making process for each stage of the customer journey. Visitors should easily be able to locate related content using simple navigation tools.
Short, direct phrases work the best, such as "Watch our tutorial" versus "Here is our latest video."
Don't be afraid to declare your CTAs at the end of a video or blog post, convincing your users to click on additional related content where they'll be able to continue conducting their research. Use direct phrases that will guide them to what you would like them to do next, and won't leave any confusion. You want to make things as simple and as easy for your viewer as possible.