Customer Lifecycle
Mapping
Maximize the lifetime value of your customers.
Almost everyone has experienced a really horrible customer service experience before, and if they haven't had the pleasure yet, there's a very high likelihood of it happening at least once in their lifetime.
For instance, say you were planning on taking a trip to a tropical destination for well over a year, but when you finally arrive at the airport, you discover your flight departure time was bumped up to an earlier time, causing you to miss your flight. You complain to the customer service, but they refuse to help. Needless to say you most likely will never attempt to book a flight on that particular airline ever again.
Or you go to a local department store to find a new pair of shoes and get hassled by an obnoxious or overbearing sales rep and vow to never to return and only buy shoes online from here on out, despite your oddly shaped feet that makes finding the perfect pair of properly fitted shoes a stab in the dark.
Perhaps these types of poor customer service situations could've been avoided or at least minimized, if a little thing called customer lifecycle management was implemented.
What is Customer Lifecycle Management?
Think of it like a circular map or blueprint of the steps or process that your customer took from first being introduced to your company and brand, to hopefully becoming a loyal repeat customer for life.
Customer lifecycle management, or "CLM" for short, is the running record of all of the important milestones that occur with your customer from the moment they find your company, to them becoming a customer. Businesses can get started incorporating the customer lifecycle management process into their own marketing strategy by first mapping out their own version of the customer lifecycle.
The Five Stages of the Customer Lifecycle
Reach
Acquire
Nurture
Retention
Advocacy
1. Reach
The first step in the customer lifecycle is the point at which the customer finds or becomes aware of your company, whether that's by stumbling upon one of your advertisements, website, or doing on online search. Or perhaps they heard of your company via a social media influencer, or word of mouth recommendation, etc.
Since your goal is for potential customers to find you, it goes without saying that you want to ensure that your content and marketing material is easy for them to find.
Reaching out to the customer directly with a phone call, a special coupon or offer, or an email might be that extra little nudge that a customer is looking for to push them from a lead to a paying customer.
2. Acquire
Capturing someone's attention is a good start, but it isn't enough to guarantee a sale at this point. With so many competitor's for them to choose from, you need to understand a potential buyer's needs and desires in order to provide them with a product or service they will be eager and willing to purchase.
3. Nurture
Customer nurturing is pretty much exactly what it sounds like. This stage is more about building and developing a long lasting relationship with the customer by making sure they are satisfied with their purchase, as well as continuing to keep in touch long after the purchase.
Benefits of CLM include an increase in:
Profitability
Product/service purchases
Customer insight
Customer loyalty and trust
Repeat customers
Nurturing relationships
Customer service satisfaction
Overall customer experience
CLM will target more customers, increase profits, and possess a deeper understanding of what your customer needs so they'll keep circling back around for more.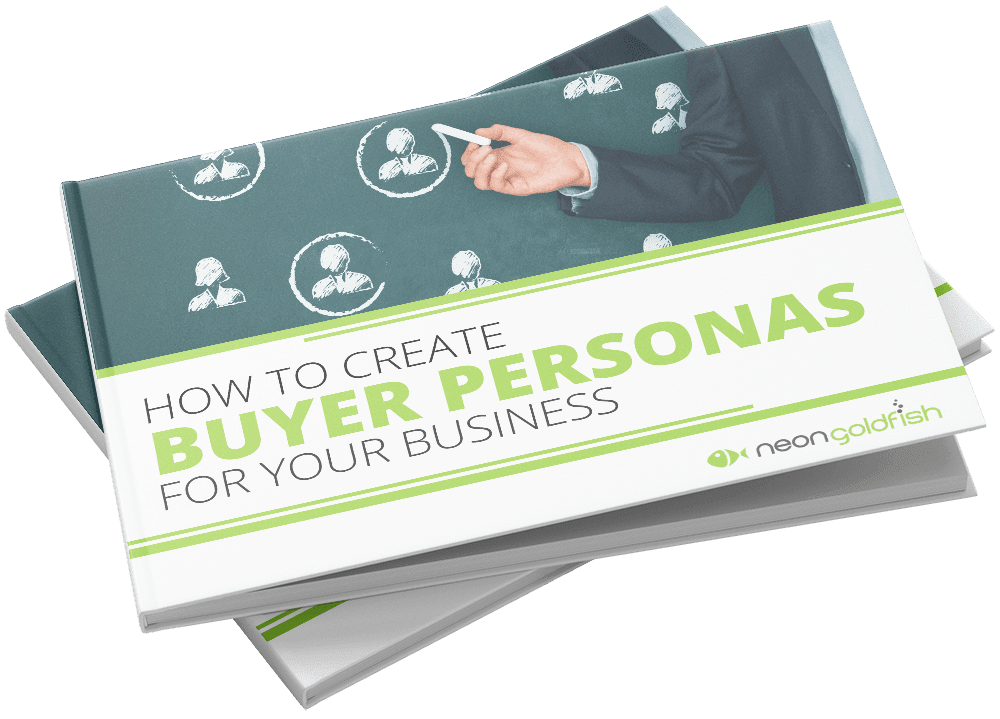 Start Connecting With The Best
We created a simple easy to follow guide that outlines what a buyer persona is, AND we'll give you the template so you can create one for your business today!
4. Retention
Almost anyone can convince someone to buy or try something once, but it takes a little more convincing to keep em' coming back for more.
Sending relevant and meaningful messages to a customer shows that you care and people are much more likely to purchase again from someone that they like, know, and trust.
5. Advocacy
The ultimate achievement in the customer lifecycle is when the customer is so thrilled with their purchase and your company that they cannot help but spread the love around. They become a brand advocate so to speak. They are posting selfies of their new sunglasses on social media and telling everyone and their dog to hurry up and order these sunglasses because they're amazing-except dogs don't wear sunglasses, but you get the idea.
Why Use Customer Lifecycle Management?
Now that you're feeling pretty well acquainted with the customer lifecycle, you know how lifecycle marketing can benefit or enhance your own marketing strategy. We're experts in mapping the customer lifecycle…it's what we do! And if you're still not sure where to begin with your own CLM, get in touch with one of our marketing strategists today!