Email Marketing Services
That Convert Leads
One of the most cost-effective, simple ways to say connected to your customers is through a strategically designed email marketing campaign.
In 2013, it was estimated that nearly a quarter of all company sales were attributed to their direct marketing efforts, all while only spending a fraction of their total marketing budget on the efforts.
In fact, email marketing has shown to actually provide one of the greatest ROI for companies: greater than most other Internet marketing strategies.
If your company hasn't implemented an email marketing strategy yet, what's holding you back?
Email Marketing Best Practices
Maintain regular and direct communication with your customer base through strategically planned messages. These may include company and industry news, promotions, and other relevant information your clients would benefit to learn.
Encourage repeat business and additional sales by promoting new products to previous customers. Strategically planned campaigns during slow business seasons can generate additional sales when they're needed most.
Acquire new customers by working in conjunction with your social media, blogging, and other online marketing efforts. Spread the word about your company, and reinforce your efforts quickly and efficiently through email.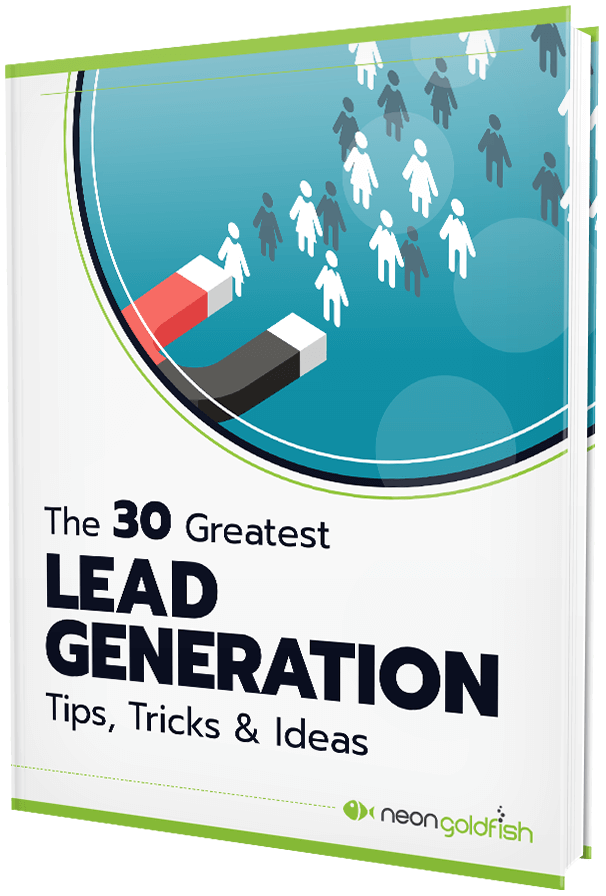 Create An Offer They Can't Refuse
Build trust with your audience with content offers they can't help but want to download. Grab the tips and tricks you'll need to make your next offer irresistible to your audience.
When you partner with the experts at Neon Goldfish to design a customized email marketing campaign for your company, we'll
Build you a comprehensive list of customers who are interested in your goods and services.
Design your campaign with engaging and attractive messages
Ensure your efforts are implemented and delivered as planned
Track and explain all your campaign results so you can see the effectiveness of your campaign.
We understand that, in order for your email marketing efforts to generate an ideal response, each campaign must be unique and adapt to the constantly changing expectations that your consumers may have.
We always guarantee our clients personalized email marketing campaigns that will keep them connected with their clients outside of their standard business hours. Can we help tie your full marketing efforts together with an email campaign that will support you every step of the way?