Certified Inbound
Marketing Agency
Inbound Marketing is not brand new. While the concept has been around for nearly a decade, most businesses do not know much about it.
What is Inbound Marketing?
Anyone that has a business can likely tell you all about traditional marketing. We are talking about channels such as television, radio, billboards, print display ads, cold calling… that have been around before most of us were born. Traditional marketing engages in the act of vying for consumer attention by trying to grab our attention during our everyday activities. While many of these tactics can still be effective, it is important to acknowledge that consumers today have become very good at tuning these out.
Inbound marketing takes the opposite approach. Its goal is to attract consumers through the creation of targeted content that answer basic questions and needs. Emphasis is placed on a thorough understanding of the exact type of person you want to become your customer and catering specifically to them. Many familiar tactics like blogs, white papers, email newsletters, SEO, social media marketing, and other forms of content marketing are used in a complete solution to attract consumers at different stages of the buyer's journey.
Step 1. Attract
The first step in the Inbound Marketing Methodology is attracting traffic to your website. Not just any traffic, but visits from consumers in your target audience. We call these ideal customers your buyer personas.
A buyer persona is a semi-fictional representation of your ideal customer.
It is a thorough outline of who they are, where they spend their time, what they care about, what their pains are, and what motivates them. Once we have an understanding of your buyer personas, we begin to create content that will speak to them specifically.
Blogs
Blogging is the single best way to attract new visitors to your website. Creation of content that educates the consumer during the buyer's journey will answer their questions and establish you as an expert in your industry.
Search Engines
Most consumers turn to the search engines to begin their research. Being visible when they conduct keyword searches is done through choosing the proper keywords, optimizing your website with these keywords, and creating content that will increase credibility with the search engines so you have prominent placement for these searches.
Social Media
Next to the search engines, social media platforms are ideal for distribution of your content to attract new consumers to your website.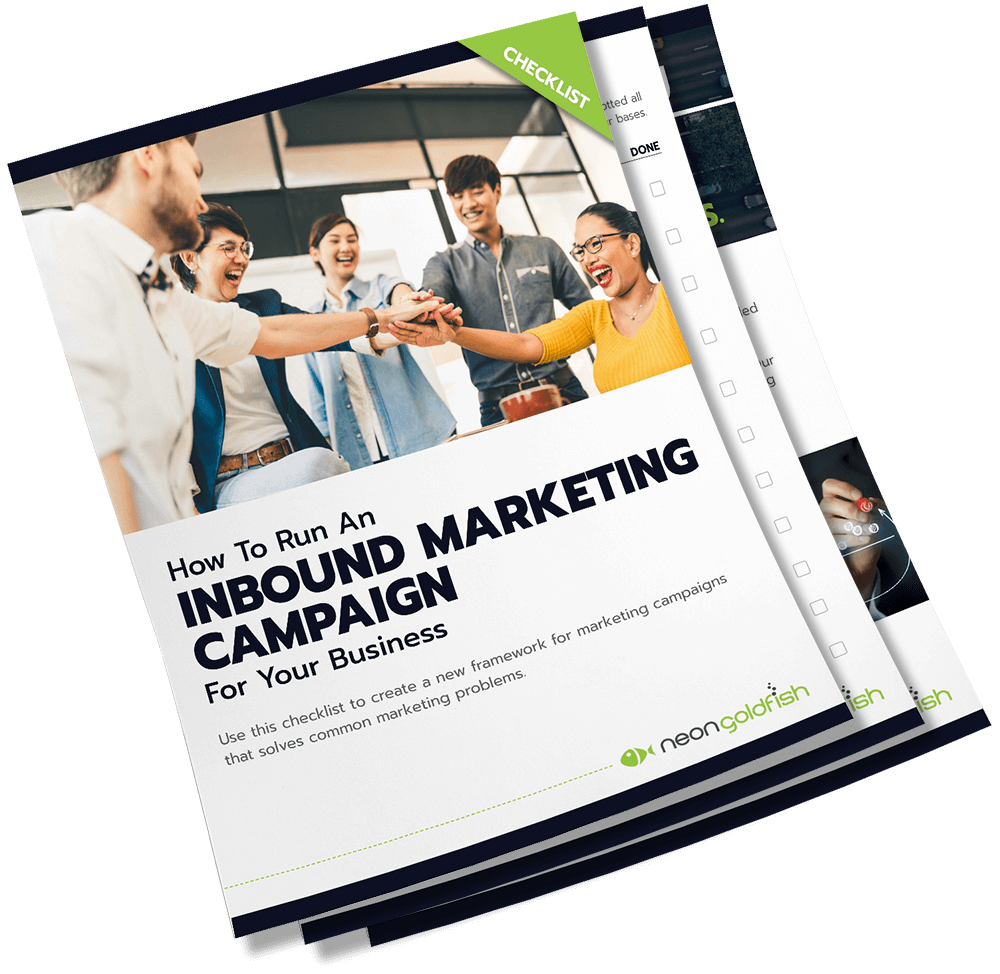 Check Your Checklist
We created a checklist to help you launch your next marketing campaign. We outline everything your marketing campaign should take into account from identifying your audience to creating reports.
Step 2. Convert
Now that we have the right consumers at your website, the next step is converting them into leads.
Not all website visitors are created equal.
In fact, the majority of your website visitors are not yet ready to buy. They are still conducting their research and gathering information.
For those ready to buy, the 'Contact Us' or 'Schedule an Appointment' form you have on your site now will work great.
For the remainder of your site visitors, you'll want to gather some contact information so you can continue to communicate with them during the buyer's journey. At the very least, you want to get their email address.
So how do you get consumers who are not ready to buy part with some of their tightly guarded contact information? Offer them valuable information in the form of an eBook, checklist, buyer's guide, or white paper in exchange for an email address. Here are some tools we use to do this:
Forms
A well-optimized form that asks for the right information is the point of entry. Forms should be structured to ask the right information for the phase of the buyer's journey the consumer is currently in.
Calls to Action
Clear direction is a must. A call-to-action, or CTA for short, is an actionable direction you want the consumer to take. This is often in the form of a button or link.
Landing Pages
The CTA should lead to a landing page that provides more information about the content offer and a well-constructed form that can be completed to redeem the content offer. Once the form is completed, the consumer information is collected and they become a contact.
Contacts
Management of all this data is done by having contact profiles organized in a centralized database. From this database, we can track future interactions with contacts, send future communications containing additional information, and be notified when they perform specific actions on your website.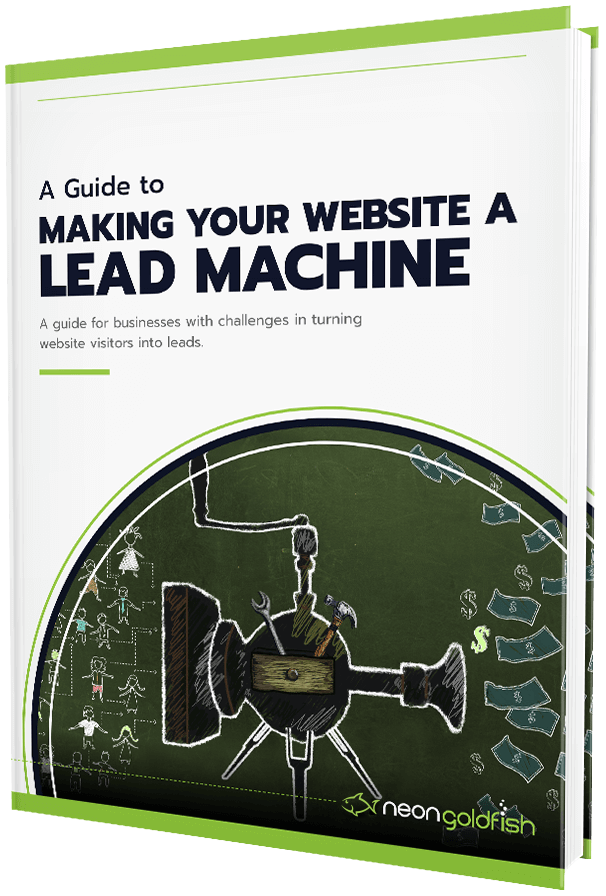 Turn Your Website Into A Lead Machine
If you're only hearing crickets and not the sound of the phone ringing, 'Houston, there's a problem.' Find out how to turn it around and get your customers to connect and how to turn your website into a lead machine.
Step 4. Delight
The delight stage is all about enhancing the relationship with your current customers. This will help gain future business from them along with turning them into promoters of your brand. Not only is it easier to keep a customer happy and sell them more, but getting them to refer your business to others is even better.
Surveys
Learn what your customers want through the use of surveys. This can help you understand how to better market to them or learn about particular products or services they want that you can offer.
Smart Text
Customize content based on the actions of a contact. Serve different content to a prospect than you would a current customer making their experience on your website truly catered to them.
Social Monitoring
Create alerts and keep track of conversations about your brand or your industry on social media platforms so you can engage in these conversations and capitalize on opportunities as they are presented.