Social Media
Optimization
Social media can be a powerful marketing tool for a business. But simply creating a profile isn't enough.
If you aren't familiar with how social media works, it can be a humbling experience. You create a social media profile for your business thinking it's going to be a huge success, only to have three people like your page, one of them being your Great Aunt Shirley.
SEO for websites has been a great marketing tool for quite some time.  Now we have a tool similar to that for social media called social media optimization or SMO.
What is Social Media Optimization?
Social media optimization is one of the top strategies employed by businesses looking to maximize their online reach, meaning to go far beyond the likes of your faithful friends and family-no offense to Aunt Shirley of course.
Rather than simply setting up social media profiles or accounts, SMO works by strategically creating and building a social media plan to connect businesses with their target audience.
Quick List for Implementing a Stellar Social Media Optimization Plan
Make a plan
Primp your profiles
Conduct keyword research
Create content
Schedule posts
Monitor progress
Be social
1. Make A Plan
Just as one would when creating any new marketing strategy, it's important to map out an SMO plan with clearly defined goals to structure campaigns around. Goals should be measurable, and based on metrics that can be tracked. Depending on the results of the metrics, the strategy can be adjusted.
Having a plan in place ensures that you're making the most of your social optimization strategy.
2. Primp Your Profiles
Much like creating quality content is crucial when it comes to search engine optimization, building an optimal social media profile is equally as important when it comes to social media optimization.
Building a social media profile for a business isn't as easy as one might think. Many businesses fall short when it comes to creating a solid and effective profile.
The most important tip when it comes to creating a profile is to fill it out entirely. Don't leave any blank sections or spaces. The more complete a profile is, the more professional and legit it will look. Nothing looks more amateur than a Facebook business page without a cover photo or contact information.
Top 3 Things Every Social Media Profile Should Include
Profile Picture


Ideally, this would be your company's logo, or a professional looking head shot if you're a freelancer or consultant. No bathroom selfies! And no animal filters either. You aren't a bunny rabbit.

Name


It's all about the brand, so use your business name. Customers are much more likely to find you if you are using your brand or company name.

Bio


Write a short description clearly stating what your business or company offers. Include a link to your website also.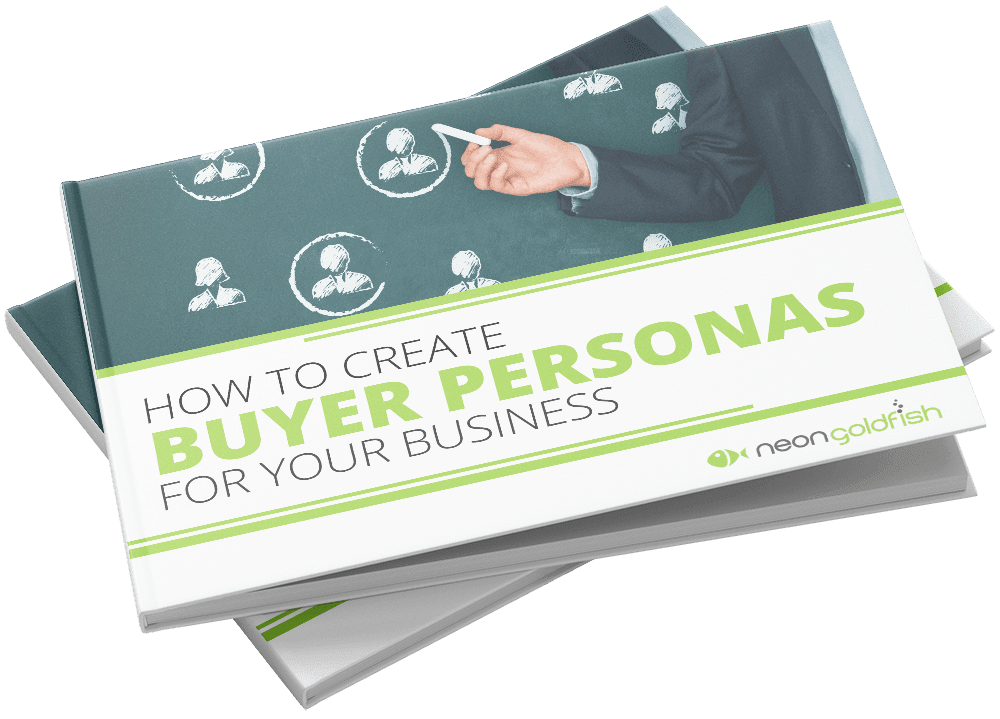 Start Connecting With The Best
We created a simple easy to follow guide that outlines what a buyer persona is, AND we'll give you the template so you can create one for your business today!
3. Conduct Keyword Research
Many business owners are already familiar with using SEO keyword research for their website. SMO follows a very similar approach. It's important to understand which keywords your target audience will be searching for.
Conducting keyword research includes focusing on phrases and topics that your target audience is likely to use when searching for products you offer.
The Difference Between SMO and SEO Keyword Research
Finding keywords that are trending on social media is ideal. Twitter is an excellent choice when it comes to finding trending words or topics and even includes a keyword report.
4. Create Content
Once you have your keyword research narrowed down, you can create content to fill in around those keywords. While original content is a must when it comes to websites, social media content is a little different. While creating your own high quality content on social media is important, it's okay to share content from other sites too. Everyone loves a funny meme or eye-catching photo. Plus photos tend to get more likes, comments, and shares on social media.
SMO can help strengthen branding, generate leads, and increase online visibility or presence.
Use Hashtags
They may be irrelevant when it comes to your website, but hashtags are all the rage on social media. Especially on sites likeTwitter and Instagram.
5. Schedule Posts
Knowing what to post, but also when to post is key when it comes to knowing how to best optimize social media. This will vary depending on the type of social media account. On Facebook, for example, frequent posts can appear spammy or annoying. But on Twitter, it's much more acceptable to post several times a day because it moves very fast.
There are tools available to schedule posts as well. This can save you time by eliminating the need to log into your account multiple times a day to post new content.
6. Monitor Progress
Monitoring the performance of your posts on social media is a must. There are multiple metrics that can be measured such as clicks, engagements, and impressions. Without tracking your social media analytics, there is no way to know which methods are most effective. This will point out which posts are beneficial to your marketing strategy, and which ones aren't working out very well.
7. Be Social
This one may sound a bit obvious, but there's a reason it's called social media. It's important to be social. Consistency is key. Having a beautifully put together profile isn't going to mean much if you are only logging into your social media accounts once in a blue moon and aren't engaging with your audience.
With social media continuing to gain momentum and popularity, businesses need to incorporate the same amount of focus and consideration into their social media presence as they would in other areas of their marketing strategies.
Neon Goldfish helps small businesses just like yours develop social media marketing strategies that work. Call and talk with one of our social media experts today!