Harness the Power of
Video Marketing
Video is a powerful tool for conveying your marketing message to your audience.
For whatever reason, videos often contain a unique and even addictive-like nature about them, which leaves many viewers' hungry and wanting more. With that kind of power and force behind them, it's easy to see why so many businesses are adding video content marketing into their current bag of tools.
Topics should closely relate to your brand in order to keep that close connection and trust with your customers.
If your business hasn't implemented the use of videos yet, then it's time to catch up to speed and get in on a piece of the action. Here are some basic steps on how to develop an online video marketing strategy for your business:
Step One: Find Your Purpose
First, it's important to take some time to establish what your main goal or purpose is. Are you adding video marketing with the intent of selling a product or service?  Or is it with the hope of entertaining, educating or inspiring your viewers?
Ask yourself this: What type of video are you looking to publish?  Some of the most popular marketing videos include instructional/how to videos, product demonstrations, interviews, animated, or brand/narratives where you tell a story.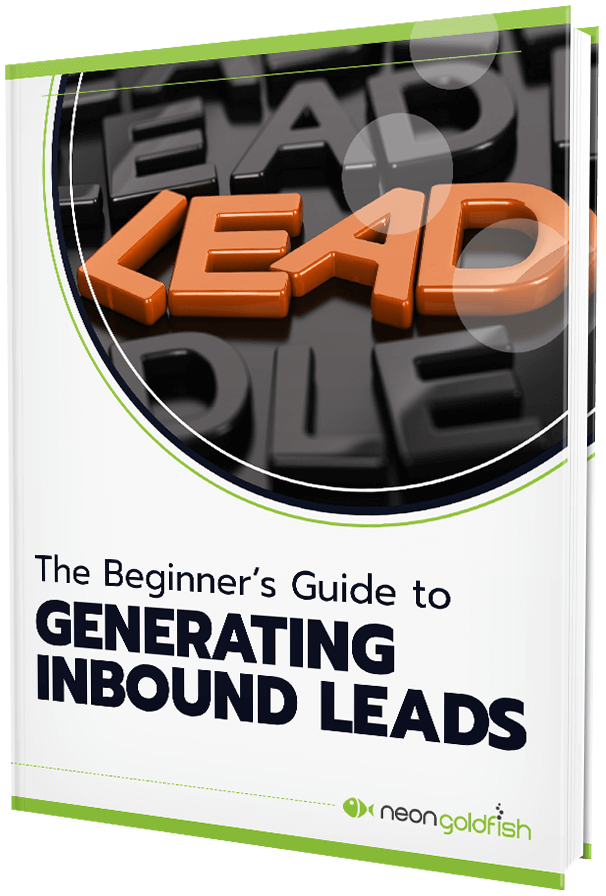 Learn More About Inbound Leads
Inbound may feel like the new sales buzzword, but it's a methodology that will help you convert more of your website traffic. Find out how to create funnels on your website and turn your website visitors into leads for your sales department.
Step Two: Gather Any Resources
The concept of needing to buy pricey camera and lighting equipment, as well as basic editing software, can sometimes be enough to deter businesses from going the online video marketing route. However, you might already have some of the resources you need at your disposal. For example, newer smart phones have the ability to shoot video in 4K.
Take inventory of what supplies and skills you already possess, so that you'll have a better idea of what you'll need in order to stay on budget. If buying isn't realistic, several pieces of professional grade video equipment, such as lights, cameras, microphones, tripods, etc. can usually be rented by the day.
Step Three: Create the Content
This is perhaps the most important part of the video content marketing process, as now it's time to decide what kind of content you're going to want to include in your video. Before deciding on anything, it's crucial to know and understand exactly who your target audience is. What makes them tick?  What do you need to include in order for them to like, comment, share, or even purchase something in your video? People are much more likely to share a video that punches them in the emotional gut, over something wordy, boring and difficult to follow. When something gets you right in the feels, you're eager to spread the love around to others.
Create topics and content that you feel confident your viewers will need and appreciate, as well as connect with.
While creativity is always a plus, if your video is so obscure and off base that your audience is left scratching their heads and wondering if your account was temporarily abducted by aliens, then you totally missed the mark.
Step Four: Keep it Short
While you may be bursting at the seams with ideas, it's important to stay on track so that your video fits within a specific time frame. Research studies have shown that the optimal time limit for business videos is a mere two minutes, and not a second longer. Have a script written out and stick to it.
Step Five: Include a Call to Action
The biggest travesty is when a viewer gets all the way to the end of your video and it suddenly fades to black. While an artsy, mysterious ending may work wonders for a Hollywood film, you aren't trying to win any Academy Awards here. You're trying to engage and motivate your customers to make further contact with you, whether that's by purchasing a product, or giving them more options and ways to connect or contact you. Simply leaving them with a dark screen of nothingness is going to leave them feeling empty.  So take advantage of that end frame. It's basically like having a wide-open billboard to use for your own advertising purposes.
Step Six: Sharing Your Video
You finally have the finished goods, but what are you supposed to do now? YouTube is a good starting point, as it's currently the largest and most used video sharing platform available, and also performs well with Google search results. You never want to limit video sharing to a single platform only. There is also Vimeo, Vidyard, Snapchat, Facebook, etc. and definitely don't forget to add the finished video content onto your own business website.
While it may seem a bit intimidating at first, the quickest way to break the ice is to grab a camera and start practicing filming and editing some videos. As online video marketing continues to gain widespread popularity and momentum, it would be an extremely unwise decision for a business to overlook or ignore the importance of adding video content to their current marketing strategy. We help small businesses just like yours develop marketing strategies that get results. Contact our team today to find out how we can help you implement video marketing into your website to get more leads.