When Greg Lambert purchased the business in 2017, he quickly realized he needed some marketing help. He renamed the business to Mold & Air Quality Professionals and wanted a new & updated website to go with the new business name.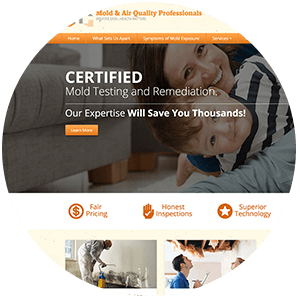 When he contacted Neon Goldfish, he was looking for a website overhaul and redesign, and he needed it quickly. The new website needed to provide information about their services, but also easy navigation for his potential customers. Neon Goldfish was able to provide him with a new website, but also gave insight on how to create content that would help educate his customers and increase sales.
By providing a foundation, to stimulate Mold & Air Quality Professionals' business goals, we created a user-friendly site filled with educational content for his customers.
Results
Neon Goldfish provided a quick turn around for their new website. In doing so, we identified areas we thought Greg could grow the business. Neon Goldfish also enhanced their digital marketing efforts by adding educational content for their customers to help them in their research. By providing easy navigation, the new and updated website helps Mold & Air Quality Professionals connect with new customers.
Services Provided
Website Design
Content Development
Content Creation
Digital Marketing
Testimonials
This exceeded my expectations of what a website was.  I've seen other websites that looked pretty decent, and I thought 'oh I could live with that.' But this has been over the top for what I thought I would get.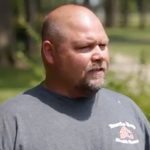 Greg Lambert
Owner, Mold & Air Quality Professionals